The 2024 Lavender Law Conference and Career Fair will be held in Washington, DC from August 7 to 9, 2024!
The National LGBTQ+ Bar Association's annual Lavender Law® Career Fair is designed to achieve a sense of community and inclusion for LGBTQ+ candidates within the legal profession's recruiting efforts. By participating in this career fair, candidates will talk directly to LGBTQ+ friendly recruiters from law firms, government agencies, LGBTQ+ rights groups, and corporate legal departments.
If your organization wishes to recruit at the Lavender Law® Career Fair, you must commit to be a sponsor.
Only law firms that have a nondiscrimination policy that includes sexual orientation and gender identity/expression are eligible to recruit at the Career Fair. Click here to see our 2023 Diversity, Equity, and Inclusion Index.
The Lavender Law® Conference and Career Fair actively seeks the involvement of individuals from every segment of the legal community and particularly welcomes the participation of people of color, transgender persons and persons with disabilities. Membership in the National LGBTQ+ Bar Association is open to all lawyers, legal professionals, law students and other individuals in the legal profession without regard to age, race, religion, gender, color, national origin, ancestry, disability, political affiliation, sexual orientation, or gender identity or expression.
Information for Students and Recruiters
We had over 400 law students and over 200 law firms, nonprofits, and government agencies interested in diversity registered for our 2023 career fair.
Candidates:
Candidates are encouraged to discuss their identity and aspirations to become part of a bias-free work environment. Keep a copy of your resume handy to share!
Individual Career Counseling
This program is designed to provide students with a safe, confidential space where they can ask questions about job search skills, being out on your resume, in interviews and in the workplace, and other related issues.
In conjunction with the Lavender Law® Career Fair, students will have the opportunity to meet virtually with legal career service professionals. These legal career counselors are qualified to provide students with advice on resume, cover letters, and interviewing.  Further, these counselors all have significant workplace experience in various legal sectors, including LGBTQ+ advocacy groups, big firms, and the government.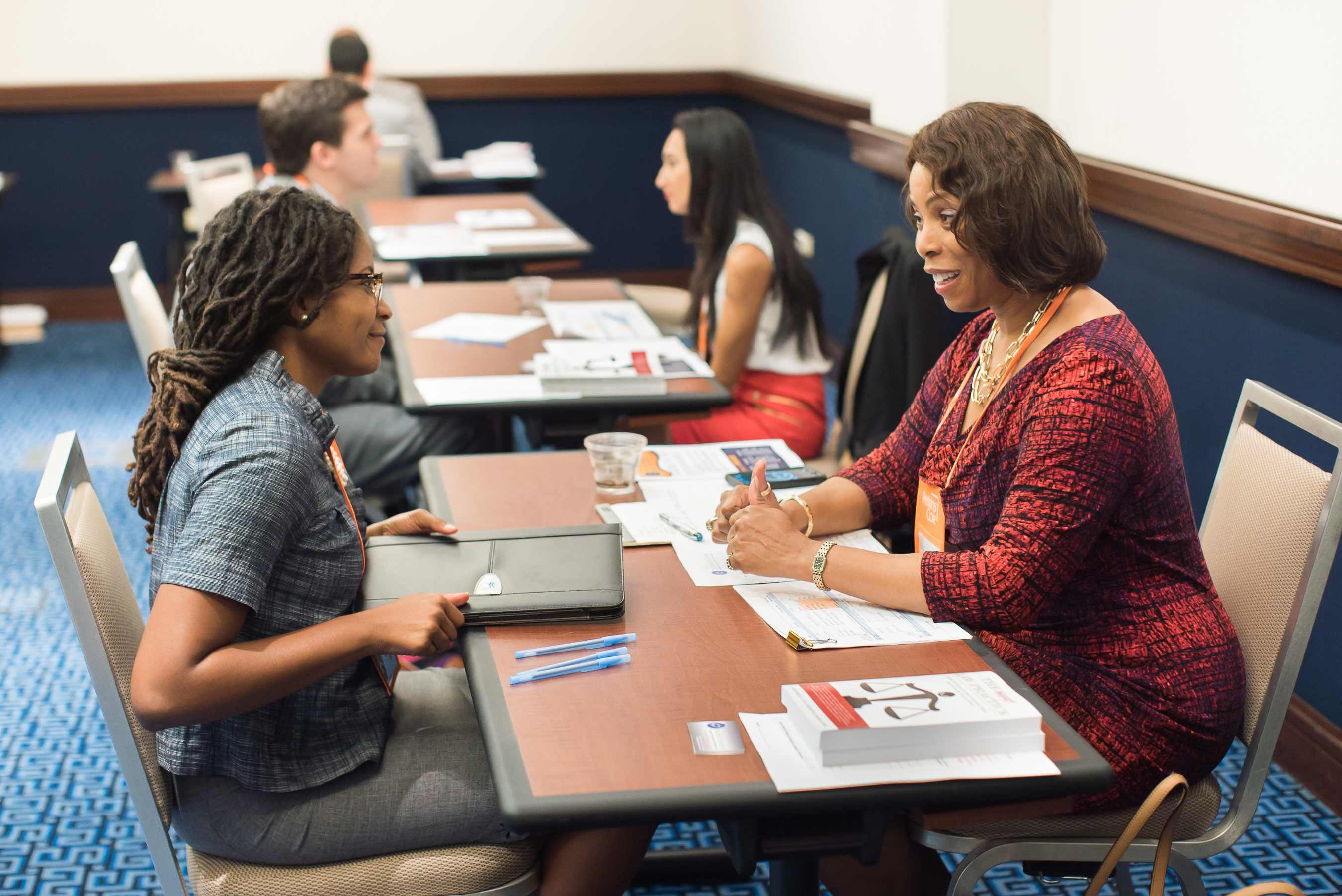 2022 Law School Attendance
Alliant International Law School
American University Washington College of Law
Arizona State University School of Law
Benjamin N. Cardozo School of Law, Yeshiva University 
American University Washington College of Law
Arizona State University School of Law
Boston College Law School
Boston University School of Law
Brooklyn Law School
California Western School of Law
Case Western Reserve University School of Law
Campbell University School of Law
Chapman University School Of Law
Chicago-Kent College of Law, Illinois Institute of Technology
Cornell Law School
CUNY School of Law
Drexel University Thomas R. Kline School of Law
Elisabeth Haub School of Law at Pace University
Emory University School Of Law
Florida A&M College of Law
Florida International University College of Law
Fordham University School Of Law
George Mason University School of Law
George Washington University Law School
Georgetown University Law Center
Georgia State College of Law
Golden Gate University School of Law
Gonzaga University School of Law
Harvard Law School
Howard University School Of Law
Indiana University Bloomington Maurer School Of Law
JFK School of Law at NCU
King Hall School of Law
Lewis & Clark Law School
Lincoln Law School of Sacramento
Loyola Law School, Los Angeles
Loyola Marymount University Loyola Law School
Loyola University Chicago School Of Law
Maurice A. Deane School of Law at Hofstra University
McGeorge Law School
Mercer University School of Law
Michigan State University College Of Law
Mitchell Hamline School of Law
New England Law Boston
New York Law School
New York University School Of Law
Northwestern University School Of Law
Pace University School of Law
Penn State Dickinson Law
Penn State Law – University Park
Pepperdine University School Of Law
Roger Williams University School Of Law
Rutgers Law School, Camden
Sandra Day O'Connor College of Law at Arizona State University
Santa Clara University School of Law
Seton Hall University School Of Law
Southern Methodist University Dedman School of Law
Southern Illinois University Law School
Southern University Law Center
Southwestern Law School
St. John's University School of Law
Stetson University College Of Law
The George Washington University Law School
The Ohio State University Moritz College of Law
The University Of Iowa College Of Law
The University of North Texas at Dallas College of Law
The University of Southern California Gould School Of Law
Tulane University School Of Law
UC Davis School of Law – King Hall
UCLA School of Law                                                                                        
University of Akron School of Law
University of Arkansas at Little Rock, William H. Bowen School of Law
University of California, Berkeley School of Law
University of California, Hastings College of the Law
University of California, Irvine School of Law
University of Cincinnati College of Law
University of Chicago Law School
University of Denver Sturm College of Law
University of Florida, Levin College Of Law
University of Georgia School of Law
University of Illinois Chicago John Marshall Law School
University of Kansas School of Law
University of Louisville Louis D. Brandeis School of Law
University of Maine School of Law
University of Maryland Carey School of Law
University of Maryland Carey School of Law
University Of Miami School Of Law
University Of Michigan Law School
University of Minnesota Law School
University of Missouri, Kansas City School of Law
University of New Hampshire Franklin Pierce School of Law
University of North Carolina School of Law
University of Notre Dame Law School
University of Pittsburgh School of Law
University of Richmond School of Law
University Of San Francisco School Of Law
University of South Carolina School of Law
University of the District of Columbia – The David A. Clarke School of Law
University Of Virginia School Of Law
University Of Washington School Of Law
Vermont Law School
Washburn University School of Law
Washington And Lee University School Of Law
Washington University In St. Louis School Of Law
Western Michigan Thomas M. Cooley Law School
Western New England University School of Law
Widener University Commonwealth Law School
William & Mary Law School
Yale Law School