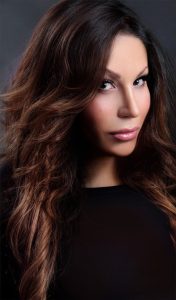 Anya A. Marino (she/her) instructs Harvard Law School's LGBTQ+ Advocacy Clinic. Through litigation, education, and other advocacy methods she advances LGBTQ+ rights and justice for other marginalized communities.
Previously, Anya was the Deputy Legal Director for the American Civil Liberties Union (ACLU) of Florida, where she oversaw the ACLU of Florida's voting rights litigation and litigated LGBTQ+ and First Amendment cases. Anya was a member of the ACLU's litigation team challenging legislative and executive efforts to undermine Florida's 2018 Voting Restoration Amendment, which endeavored to restore voting rights to approximately 1.4 million people. She led the ACLU of Florida's ongoing participation in Claire v. Florida Department of Management Services and represented three transgender state employees categorically denied medically necessary gender-affirming care by the State of Florida. Additionally, she led the ACLU of Florida's ongoing litigation in The Dream Defenders v. DeSantis, which seeks to invalidate the legislature's 2021 racially motivated anti-protest act.
Anya remains the first openly transgender woman of color to serve in any senior legal position throughout the ACLU's federation of national and affiliate offices. While working as the ACLU of Florida's Deputy Legal Director, Anya also taught advanced legal writing and appellate advocacy at Nova Southeastern University's Shepard Broad College of Law.
Anya graduated from the University of Maryland Francis King Carey School of Law, and she received her Bachelor of Arts degree in anthropology from The Johns Hopkins University.