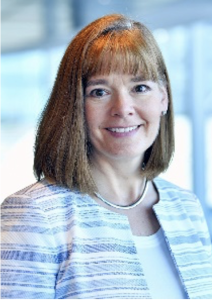 Laura Holleman is a Managing Director in the Investment Banking Division of Goldman Sachs, resident in the Salt Lake City office. She is the Chairman and Chief Underwriting Officer of the Firmwide Commitments Committee. Laura is a managing director ally and Senior Co-Sponsor for the Mountain West LGBTQ+ Network and ally for the Firmwide Black Network.
Previously, Laura was located in the Goldman Sachs London office and served as General Counsel of the Goldman Sachs Investment Banking Division from 2007 to 2020, where she had responsibility for the global IBD Legal and the Capital Markets Legal Groups. Laura joined Goldman Sachs in 1998 as a vice president in IBD's Special Execution Group, and became co-head of the European IBD Legal group in 2001. She was named managing director in 2004.
Prior to joining the firm, Laura was an associate with the London office of Sullivan & Cromwell from 1992 to 1996 and a vice president with JP Morgan Investment Management Inc. in London in the Legal and Compliance Department in 1997.Laura is a trustee of The Pimlico Musical Foundation. Laura earned a BA in International Relations from Michigan State University in 1998 and a JD from The Ohio State University law school in 1992.