The National LGBTQ+ Bar Association celebrates LGBTQ+ and ally legal professionals and law students whose work has made a positive impact on the LGBTQ+ legal community.
Check out our 2021 award recipients below!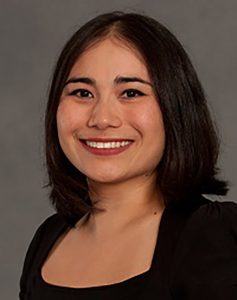 Cathy Sakimura is the Deputy Director and Family Law Director for the National Center for Lesbian Rights (NCLR). In that capacity, Cathy manages the day-to-day work of NCLR's departments, provides strategic support to NCLR staff in achieving NCLR's mission and goals, and oversees NCLR's family law work. Cathy joined NCLR in 2006 as an Equal Justice Works Fellow, when she founded NCLR's Family Protection Project, which improves access to family law services for low-income LGBTQ parents and their children with a focus on increasing services to families of color. This project provides free legal information to low-income LGBTQ parents and their children; trains and supports attorneys providing free and low-cost services to these families; and works in coalition with organizations serving communities of color to provide culturally competent services to families of color. She received her J.D. from UC Hastings College of the Law in 2006 and her B.A. from Stanford University in 2001. Prior to law school, she worked at Gay-Straight Alliance Network, where she empowered young people to combat harassment in their schools and participated in a multi-organization project linking work against homophobia with work against racism. Cathy was also previously a member of the Board of Directors of COLAGE, a national movement of children, youth, and adults with one or more lesbian, gay, bisexual, transgender, and/or queer parents. Cathy is a national expert in LGBTQ family law, and in her role as Family Law Director, works on a range of issues including parentage, custody, adoption, assisted reproduction, relationship recognition, and public benefits. She is a co-author of Lesbian, Gay, Bisexual, and Transgender Family Law, published by Thomson Reuters. In 2012, she was named one of the Best LGBTQ+ Lawyers under 40 by the National LGBTQ+ Bar Association.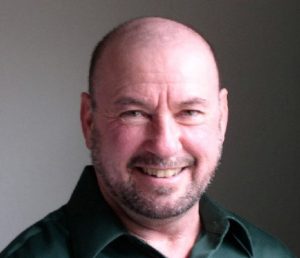 Jamison Green is an author, educator, policy consultant, speaker, and accomplished, multi-award-winning advocate for transgender rights, health, and social safety, as well as LGBTQ+ equality. Green wrote the blueprint for transgender rights in San Francisco in the early 1990s, helped write the City's ordinance that prohibited discrimination on the basis of gender identity and expression, paved the way for insurance coverage of transition-related care and equitable delivery of basic and emergency care for trans and gender diverse people across the US, and helped drive civil and human rights reforms for trans people around the world. He is an independent scholar and a former president of the World Professional Association for Transgender Health (WPATH). His best-known, prize-winning book, Becoming a Visible Man, was re-released in 2020 in a revised 2nd edition from Vanderbilt University Press. He is actively working on new books and continues to speak in national and international venues where he inspires and informs audiences with his vision and passion for justice, ethics, transgender history, and a compassionate future.
Carrington "Rusty" Madison Mead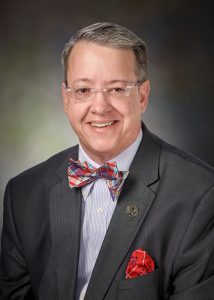 Rusty has been recognized by many organizations for his work for the less fortunate, and his advocacy, by multiple organizations both prior to and after becoming an attorney. He is the most recent recipient of the Florida Bar President's Fourth Judicial Circuit Pro Bono Award for 2021. He has been practicing law as a solo practitioner, since 2004 and is admitted to practice in Florida, and the Florida Northern and Middle District Courts of Florida. His practice areas include family, veteran, military & federal benefits and compensation, estate planning, probate and guardianship law, with a concentration in military and LGBTQI+ families. Rusty is a vetted member of the LGBT Family Law Institute®, co-sponsored by the National Center of Lesbian Rights and the National LGBTQ+ Bar Association. He is a regular trainer for the International Transgender Institute Association's Board Certification in Transgender Therapy program. He also works with All Things Diverse, LLC providing diversity and inclusivity training to corporations, governmental agencies, colleges, and other employers and organizations across the United States. Rusty is accredited by the Department of Veterans Affairs in compensation and benefit matters, and a recognized expert in LGBTQI issues.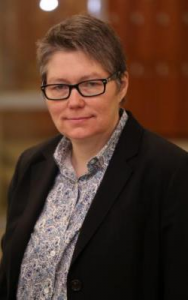 Vickie Neilson has spent her career advocating for and securing legal protections for immigrants, including LGBTQ and HIV+ immigrants. She is currently a Managing Attorney at The Catholic Legal Immigration Network (CLINIC) in their Defending Vulnerable Populations Program. She previously served as Legal Director at the Immigrant Justice Corps, from 2014 to 2018. Neilson has also worked in the Office of Chief Counsel of USCIS Refugee and Asylum Division, as the legal director of Immigration Equality, and as the legal director of the HIV Law Project. She is co-chair of the American Immigration Lawyers Association (AILA) National Asylum Committee and is the former chair of the New York City Bar Association's (NYCBA) Immigration Committee, and NYCBA's Special Committee on AIDS. She is a contributing author to AILA's Representing Clients in Removal Proceedings, and the co-author of AILA's only LGBTQ-themed book, Immigration Law and the Transgender Client. Neilson has also taught as an adjunct professor at CUNY School of Law and New York University School of Law, where she helped establish the school's LGBTQ+ rights clinic. She is a graduate of CUNY School of Law and Harvard University and is a member of the New York state bar.
Winner: Julio Cazares
First Runner-Up: Demetrius Williams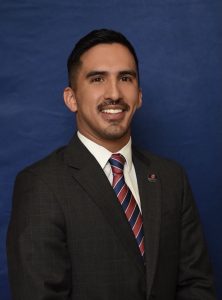 Julio Cazares was born and raised in Holland, Michigan and is a 2021 graduate of the University of Mississippi School of Law where he received the faculty-selected John Robin Bradley award for his commitment to social justice and promise for the future of Mississippi and the nation. In 2018 Julio received his Bachelor of Arts, Magna Cum Laude in Communication Studies from the University of North Carolina at Charlotte. As a first-generation, gay, Mexican-American, Julio developed a passion for social justice, equal access to the law, and LGBTQ+ rights at an early age. In 2018, Julio was the first Mexican-American Senator elected to the Ole Miss Law Student Bar Association. He also served as a Staff Editor for the Mississippi Sports Law Journal, the Vice-President of Ole Miss's OUTLaw Chapter, as a Student Clinician for the Mississippi Innocence Project, and as the 2020-21 Vice-Chair for the National Latina/o Law Student Association. Julio is an active member of the LGBTQ+ Bar Association and attended his first Lavender Law Conference in Philadelphia, Pennsylvania. He continues to serve as a vocal advocate for the LGBTQ+ community and hopes to begin his public service career after taking the North Carolina Bar Exam this July.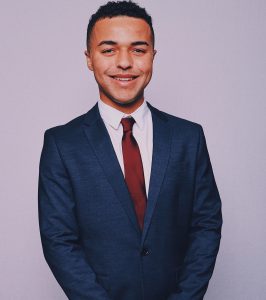 Demetrius Williams is a rising 3L at Emory University School of Law. Being from a military family he was born in Germany, but is from Hinesville, GA. For undergrad, Demetrius attended Georgia State University where he studied the intersection of law and society, focusing on how marginalized groups are adversely affected not only by laws but societal norms at large. He had always served as a coach and mentor since his days as a tutor in elementary school but his passion to help others was sparked in undergrad while serving as an RA. Demetrius has carried this into law school via his involvement on campus taking on as many mentees as he can! While he is focusing his law school studies on the transactional/corporate route, Demetrius has been fortunate to serve as a research assistant for Professor Dorothy Brown applying a critical race theory lens to doctrinal law classes. Demetrius is honored to receive this recognition, and his hope in his legal career is to make things better for those coming up behind him.
Winner: Aneri Shah
First Runner-Up: Stephanie Yim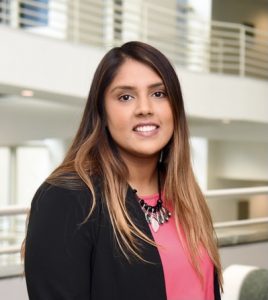 Aneri Shah is from Galloway, New Jersey and attended Seton Hall University School of Law. She received her J.D. in May 2021. She holds a B.A. cum laude in Political Science and Criminal Justice from Rutgers University. During her years at Seton Hall Law, she worked as a Research Assistant for the Office of Diversity, Equity and Inclusion where she assisted the dean in developing programming to promote diversity and inclusion among the student body. In addition, she served as an Associate Editor of the Seton Hall Law Review. Although she enjoys transactional work, she very much prefers litigation and is interested in civil rights law. She will be sitting for the New Jersey bar exam in July. She will be clerking in the New Jersey Superior Court starting August 2021. She enjoys reading, listening to podcasts, and spending time with her friends and family.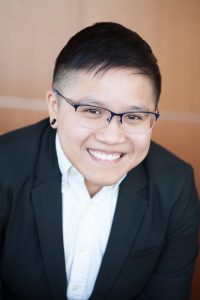 Stephanie Yim (she/her) is a 2L at UC Hastings College of the Law. She is a proud lesbian and daughter of Vietnam War refugees. Before law school, Stephanie studied International Relations at UC Davis and taught English in Japan. Stephanie is a first-generation college graduate and law student. She grew up experiencing poverty and inequality in her community, which encouraged her to pursue a career in public interest. During her 1L summer at Asian Pacific Islander Legal Outreach, Stephanie worked to provide eviction defense services to low-income individuals. She then served as a judicial extern in the U.S. District Court for the Northern District of California before working for the Sacramento County Public Defender's Office. Stephanie is interested in impact litigation, poverty law, and civil rights.