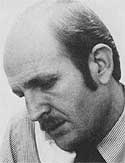 The Dan Bradley Award is the LGBTQ+ Bar's highest honor. It recognizes the efforts of a member of the lesbian, gay, bisexual and transgender legal community whose work, like Attorney Dan Bradley, has led the way in our struggle for equality under the law. Dan Bradley was the first chair of the American Bar Association Section of Individual Rights and Responsibility's Committee on the Rights of Gay People, now known as the Committee for Sexual Orientation and Gender Identity. Bradley saw the law as a powerful instrument of social justice, and he believed that lawyers had an obligation to place their skills as advocates at the service of the least powerful among us.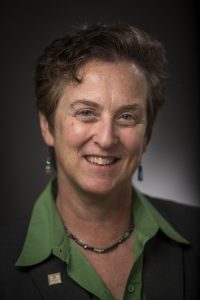 Jennifer C. Pizer is Senior Counsel and Director of Strategic Initiatives for Lambda Legal, the oldest and largest national legal organization committed to achieving full recognition of the civil rights of LGBTQ people and everyone living with HIV. Since joining Lambda Legal's staff in 1996, Jenny has been a leading voice for family equality, including marriage, for LGBTQ people, for stopping anti-LGBTQ discrimination in employment, health care, and education, for protecting LGBTQ refugees, and against the misuse of religion to license discrimination. In addition to litigating impact cases, she develops legislation, advises policymakers, and works with community advocates to advance family law and nondiscrimination protections without overbroad religious exemptions.
Jenny was lead counsel in Majors v. Jeanes, the successful federal case against Arizona's ban on marriage for same-sex couples. She also was co-counsel in the litigation that won marriage equality in California in 2008, and then protected the marriages 18,000 same-sex couples celebrated before passage of Proposition 8. She has authored and co-authored friend-of-the-court briefs in many religious and free speech challenges to nondiscrimination rules, including 303 Creative v. Elenis, Kennedy v. Bremerton, Fulton v. Philadelphia, Arlene's Flowers v. Washington, Masterpiece Cakeshop v. Colorado Civil Rights Comm'n, and Burwell v. Hobby Lobby. She currently represents Rachel and Laurel Bowman-Cryer in Klein d/b/a Sweetcakes v. Oregon BOLI. In 2008, she won a unanimous California Supreme Court victory for Guadalupe Benitez, a lesbian denied infertility care due to her doctors' discriminatory religious objections.
In her prior role as Director of Law and Policy, Jenny expanded Lambda Legal's policy advocacy program to include intensive support for state leaders fighting anti-LGBTQ legislative attacks and pursuing affirmative protections. She consulted extensively on the marriage bills enacted in Hawai'i, Illinois, Minnesota, and Washington, and on marriage equality ballot language for other states. She co-drafted California's AB 205, the broad Domestic Partner Rights and Responsibilities Act of 2003, and later bills advancing domestic partner rights in California and other states. She also developed local protections for LGBTQ people, which have been adopted by numerous municipalities, and continues to provide technical support on LGBTQ nondiscrimination to Congressional leadership.
Jenny has taught law school courses and given presentations for the U.S. State Department. She currently consults with lawyers seeking to secure legal protections for LGBTQ people in other countries and serves as co-chair of the board of OutRight Action International, which conducts research, training, movement resourcing, and advocacy to advance the human rights of LGBTIQ people globally. From 2011-2012, Jenny served as Legal Director of the Williams Institute, a public policy research center at UCLA School of Law. She previously directed Lambda Legal's Marriage Project and, before that, initiated its focus on healthcare fairness. Before joining Lambda Legal, Jenny was in private law practice in San Francisco, served as Legal Director of the National Abortion Rights Action League (n/k/a NARAL Pro-Choice America), and clerked for Judge Ann Aldrich, USDC for the Northern District of Ohio. She is a graduate of NYU School of Law and Harvard/Radcliffe College.
Jenny has received many community service and professional achievement awards, including from NYU School of Law, the California Assembly, the City of Los Angeles, API Equality-LA, and the Greater Seattle Business Association. She has been named among California's top women lawyers seven times.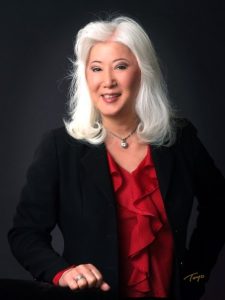 Mia Yamamoto was born in Poston Relocation Camp, Arizona, 1943. She then graduated from Cal State University Los Angeles, B.S. Government 1966 and subsequently joined the U.S. Army from 1966-68, 4th Infantry Division, USARV. Mia was awarded the National Defense Service Medal, Army Commendation Medal, Vietnam Campaign Medal, Vietnam Service Medal. At the UCLA School of Law, she co-founded the Asian Pacific Islander Law Student Association and received her J.D. in 1971. She went on to work for the Legal Aid Foundation of Los Angeles from 1971-74, and the Deputy L.A. County Public Defender and California State Public Defender from 1974-84. Following that, she went into Private Practice from 1984 – present. Mia was Past President of California Attorneys for Criminal Justice, a statewide organization of 2,500 private and public defenders; Co-Founder and Past Chair of the Multi-Cultural Bar Alliance (coalition of minority, women's and LGBT bar associations of Los Angeles); Past President of the Japanese American Bar Association; and Past President of the Asian Pacific American Women Lawyers Alliance. Mia served on the California Judicial Council State Task Forces on Jury Improvement and Access to Justice.
Mia is a Co-Founder of the Asian Pacific American Bar Association of Southern California and a Founding Board Member of the International Bridges to Justice (a human rights group providing Due Process education and advocating against investigative torture for the judicial systems of China, Southeast Asia, the Middle East and Africa), having previously served on the boards of the L.A. County Bar Association, Korean American Bar Association, and ACLU of Southern California. Other organizations include Life Member – Women Lawyers Association of Los Angeles, National Lawyers Guild, Life Member – Philippine American Bar Association, and several others. She is a frequent media commentator on issues relating to criminal law and a variety of related issues for: (print) LA Times, LA Daily Journal; (radio) KPFK, KPCC; (television) KCAL, Fox, NBC, KCET, MSNBC, CNN, Court TV and other cable and foreign media.
Her past honors include awards from the Criminal Courts Bar Association, Women Lawyers Association of Los Angeles, and National Lawyers Guild. Mia was named "Criminal Defense Attorney of the Year" by the LA County Bar Association 2002; named one of the "100 Most Influential Lawyers in California" by the California Daily Journal 2002; "Criminal Defense Attorney of the Year" Century City Bar Association 2006; and voted "Southern California Super Lawyer" by her peers, LA Magazine 2005, 2006, 2007, 2008, 2009, 2010, 2011, 2012, 2013, 2014, 2015, 2016, 2017, 2018, and 2019. She was awarded an ABA's "Spirit of Excellence" award 2007 and NAPABA "Trailblazers" Award 2008. Mia is a recipient of the Rainbow Key Award from the City of West Hollywood (2011); "Sisters Standing Up For Love" API-Equality 2012, The Harvey Milk Legacy Award, LA Pride and Christopher Street West 2012; and the Liberty Award LAMBDA Legal 2012. She served on the ABA's Commission on Sexual Orientation and Gender Identity and was one of three recipients of the inaugural Stonewall Award from the ABA on February 9th, 2013. In addition, she received the Good Neighbor Award from Equality California on September 20, 2014. Mia was a featured speaker in Trafalgar Square for "Pride in London", June 27, 2015, as well as for the "Interlaw Diversity Panel", June 29, 2015, London, England.
Winners:
2021 | Lavender Law - Virtual

Cathy Sakimura, Deputy Director & Family Law Director, National Center for Lesbian Rights

2020 | Lavender Law – Virtual

David Lat, Legal Recruiter – Managing Director, Lateral Link

2019 | Lavender Law - Philadelphia

Chai Feldblum, Partner, Morgan, Lewis & Bockius LLP

2018 | Lavender Law - New York City

Justice Rosalyn H. Richter, Associate Justice, New York State Appellate Division First Department

2017 | Lavender Law 2017 - San Francisco, CA

Douglas Hallward-Dreimeir and the Pro Bono team at Ropes & Gray LLP

2016 | Lavender Law 2016 - Washington, D.C.

Kevin Cathcart, former Executive Director of Lambda Legal 

2015 | Lavender Law 2015 - Chicago, IL

Mary Bonauto, Director, Civil Rights Project, GLAD

2014 | Lavender Law 2014 – New York, NY

Evan Wolfson, Founder and President, Freedom to Marry

Honorary Dan Bradley award presented posthumously to David Rosenblum, Legal Director, Mazzoni Center

2013 | Lavender Law 2013 – San Francisco, CA

James Esseks, Director of Lesbian Gay Bisexual Transgender & AIDS Project, ACLU

2012 | Lavender Law 2012 – Washington, DC

Jennifer Levi, Director of Transgender Rights Project, GLAD

2011 | Lavender Law 2011 – Hollywood, CA

Nancy Polikoff, Professor of Law, American University Washington College of Law

2010 | Lavender Law 2010 — Miami Beach, FL

Jon Davidson, Legal Director, Lambda Legal

2009 | Lavender Law 2009 — Brooklyn, NY

Dr. Frank Kameny, one of the nation's first and foremost gay activists

2008 | Lavender Law 2008 — San Francisco, CA

Shannon Minter, Legal Director, National Center for Lesbian Rights

Therese Stewart, Chief Deputy City Attorney, City of San Francisco

2007 | Lavender Law 2007 — San Francisco, CA

Patricia M. Logue, Associate Judge, Circuit Court of Cook County

2006 | Lavender Law 2006 — Washington, DC

Urvashi Vaid, Executive Director of the Arcus Foundation

2005 | Lavender Law 2005 — San Diego, CA

Arthur S. Leonard, Professor of Law at New York Law School and author of Law Notes

2004 | Lavender Law 2004 — Minneapolis, MN

Ruth E. Harlow, former Legal Director of Lambda Legal Defense and Education Fund; Lead Counsel in the landmark case, Lawrence v. Texas

2003 | Lavender Law 2003 — New York, NY

Matthew Coles, Director, ACLU National Lesbian and Gay Rights Project

Leslie Cooper, Staff Attorney, ACLU Lesbian and Gay Rights Project

2002 | Lavender Law 2002 — Philadelphia, PA

Kate Kendell, Executive Director, National Center for Lesbian Rights, San Francisco, CA

2001 | Lavender Law 2001 — Dallas, TX

Phyllis Randolph Frye, Transgender Activist and Civil Rights Leader, Houston, TX

2000 | Lavender Law 2000 — Washington, D.C.

Mark D. Agrast, Legislative Director & Counsel to Rep. William H. Delahunt, Former NLGLA Co-Chair

1999 | Lavender Law 1999 — Seattle, WA

Hon. Stephen M. Lachs, Los Angeles County Superior Court Judge

1998 | Lavender Law 1998 — Boston, MA

John Ward, Founder & Former Executive Director of Gay & Lesbian Advocates and Defenders

1997 | Lavender Law 1997 – West Hollywood, CA

Abby Rubenfeld, Rubenfeld & Associates, Nashville, Tennessee; Former Legal Director of Lambda Legal Defense & Education Fund

1996 | Lavender Law V - New Orleans, LA

Suzanne Goldberg, Attorney for Lambda Legal Defense & Education Fund

Tom Stoddard, Former Executive Director of Lambda Legal Defense & Education Fund

Jeanne Winer, Trial Counsel for Plaintiffs in Evans v. Romer

1994 | Lavender Law IV-Portland, OR

William E. Adams, Jr., Nova University School of Law, Fort Lauderdale, FL

1992 | Lavender Law III – Chicago, IL

Sue Wilson, Attorney for Sharon Kowalski

1990 | Lavender Law II – Atlanta, GA

Nan Hunter, Professor, Brooklyn Law School; Former Head of Gay & Lesbian Rights Project, ACLU