2021 was the inaugural year of the LGBTQ+ Bar's Legal Services Justice Award. This award recognizes a Legal Services practitioner whose work on behalf of low-income, marginalized members of the LGBTQ+ and HIV+ communities has advanced the cause of justice and equity with excellence and compassion.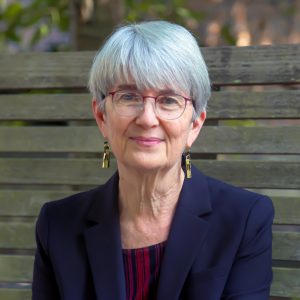 Allison J. Rice is a Clinical Professor of Law at Duke Law School and Director of the Health Justice Clinic. The Clinic has been representing low-income people living with HIV in legal matters related to their health for over 20 years. The Clinic assists clients in cases involving in cases involving estate planning, disability, insurance, public benefits, names changes, breach of confidentiality, and discrimination. The clinic addresses social determinants of health through legal interventions so that people living with HIV in North Carolina can achieve health and dignity. A key goal is to reduce stigma and discrimination, and to open the eyes of law students who will carry this work forward in their careers.
In addition to supervising the work of law students in individual cases, Rice is involved in policy advocacy on behalf of people living with HIV. She has been involved in a successful push to modernize HIV criminal laws in North Carolina, has advocated for access to health care through the Affordable Care Act, monitored policies of the state AIDS Drug Assistance Program, and more recently has been involved in efforts to expand access to gender affirming care in commercial insurance.
Rice is a founding board member of the North Carolina AIDS Action Network and has collaborated extensively with NCAAN on policy issues in North Carolina and nationally. Rice is a member of the North Carolina bar and a graduate of Colgate University and Boston University School of Law.
Winners:
2021 | Lavender Law - Virtual

Vickie Neilson – The Catholic Legal Immigration Network