The Frank Kameny Award is presented to a member of the LGBTQ+ community who has paved the way for important legal victories without a United States Juris Doctorate. The award was created to honor the memory of Frank Kameny, a tireless advocate for the LGBTQ+ community and the only recipient of the LGBTQ+ Bar's Dan Bradley Award who did not have a law degree.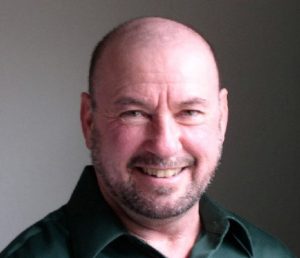 The National LGBTQ+ Bar Association is proud to present Jamison Green with the Bar's prestigious Frank Kameny Award for 2021. Jamison Green is an author, educator, policy consultant, speaker, and accomplished, multi-award-winning advocate for transgender rights, health, and social safety, as well as LGBTQ+ equality. Green wrote the blueprint for transgender rights in San Francisco in the early 1990s, helped write the City's ordinance that prohibited discrimination on the basis of gender identity and expression, paved the way for insurance coverage of transition-related care and equitable delivery of basic and emergency care for trans and gender diverse people across the US, and helped drive civil and human rights reforms for trans people around the world.
He is an independent scholar and a former president of the World Professional Association for Transgender Health (WPATH). His best-known, prize-winning book, Becoming a Visible Man, was re-released in 2020 in a revised 2nd edition from Vanderbilt University Press.
He is actively working on new books and continues to speak in national and international venues where he inspires and informs audiences with his vision and passion for justice, ethics, transgender history, and a compassionate future.
Please join the National LGBTQ+ Bar Association in thanking Jamison Green for all of his hard work on behalf of the LGBTQ+ community, and in congratulating him on being the 2021 Frank Kameny Award Winner.
Winners:
2021

Jamison Green, Owner & President of Transgender Strategies Consulting

2020

GLMA: Health Professionals Advancing LGBTQ Equality

2019

Judy Shepard, Founding President of the Matthew Shepard Foundation

2018

Presented in memoriam to Major Christopher "Tripp" Zanetis, associate at Debevoise & Plimpton LLP and Air National Guardsman

2016

Nadine Smith, co-founder and chief executive officer of Equality Florida

2014

Lieutenant Colonel Jennifer Pritzker, Chair and Founder of the Pritzker Military Museum & Library, President and Founder of the Tawani Foundation and President and CEO of Tawani Enterprises, Inc.

2012

Dr. Stephen Whittle, OBE, Ph.D, Professor of Equalities Law, Manchester Metropolitan University