Please note: In November 2019, the Leading Practitioners Award was renamed to the Leading Family Law Practitioner Award.
The National LGBTQ+ Bar Leading Family Law Practitioner Award is awarded to recognize lawyers whose work supports LGBTQ+ families, in all of their configurations. Family law involves more than family creation and relationship dissolution. LGBTQ+ family law may also include allied practices in immigration, tax, military, benefits, children's rights and welfare, disability rights, employment, bankruptcy, landlord-tenant, health care, decision making and managing costs.
The Award will be given each year to one individual who:
1) Is in the private practice of law, and
2) Has improved the lives of members of LGBTQ+ families, parents or children through outstanding legal work, demonstrated by a longstanding commitment to providing legal services of a high quality to the LGBTQ+ community; by commitment to significant
pro bono work for LGBTQ+ families, parents or children; or by leadership in significant impact litigation or advocacy affecting or in support of LGBTQ+ families, parents, or children while engaged in the private practice of law.
Each year, the Director of the LGBT Family Law Institute will appoint a committee to make a single nomination subject to approval of the LGBTQ+ Bar.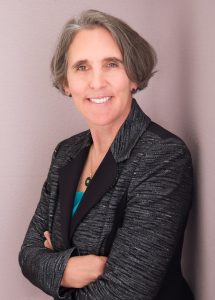 Deborah H. Wald is the managing partner of The Wald Law Group, a full-service family law firm based in San Francisco, California. While her law firm handles all aspects of family law, Ms. Wald herself focuses almost entirely on children. Her practice is divided between family formation – including egg and sperm donation, surrogacy and adoption – and parentage and custody litigation. She is a Certified Family Law Specialist, certified by the State Bar of California. She is a Fellow of the Academy of Adoption & Assisted Reproduction Attorneys (AAAA), and is the President Elect of the Academy of California Adoption/Assisted Reproduction Lawyers. She has been involved for many years in both legislation and litigation that has helped frame California's approach to determining parentage in general and to protecting the rights of LGBTQ parents in particular. She is the standing Chair of the National Family Law Advisory Council of the National Center for Lesbian Rights. A graduate of Northeastern University School of Law in Boston, Massachusetts (Class of '87), Ms. Wald lives in San Francisco with her partner of 40 years and their dog Gracie whose responsibility it is to make sure that no matter how busy Ms. Wald gets, she doesn't forget to start each morning by taking a walk.
Winners:
2021 | Lavender Law - Virtual

Carrington "Rusty" Madison Mead – Carrington Madison Mead, Esq.

2020 | Lavender Law - Virtual

Abby Rubenfeld – Rubenfeld Law Office, PC

2019 | Lavender Law - Philadelphia

Tiffany L. Palmer  – Jerner & Palmer, P.C.
Fabiana Quaini –  Quaini Law Firm

2018 | Lavender Law - New York City

Elizabeth Schwartz – Elizabeth F. Schwartz, P.A.
Zack Paakkonen – Portland Legal, LLC

2017 | Lavender Law - San Francisco

Debra E. Guston – Guston and Guston, LLP
Heather Fann – Fann Law, LLC

2016 | Lavender Law - Washington, D.C.

Noemi Masliah – The Masliah Firm
Cynthia Barrett – Cynthia Barrett, Attorney at Law

2015 | Lavender Law - Chicago

Bridget Wilson – The Dean Law Group, APLC

2014 | Lavender Law – New York

Carol Buell, Partner, Weiss, Buell & Buell
Judith Turkel, Turkel Forman LLP

2013 | Lavender Law – San Francisco

Bill Singer, Partner, Singer & Fedun, LLC