The Student Leadership Award is the LGBTQ+ Bar's highest honor for law students. The award recognizes two law students who have demonstrated leadership within their school and in the surrounding community, especially in the area of LGBTQ+ equality. The 2023 co-winners will receive free Lavender Law® registration, travel assistance to Chicago, and a free hotel stay at our conference venue. 
To nominate someone for the Student Leadership Award, please send their resume and a 250-500 word statement of support indicating why the nominee deserves recognition to programs@lgbtqbar.org. You must include the following subject line on the email: 2023 Student Leadership Award: [Student Name]. Nominations may be submitted by anyone, including nominees themselves.
A maximum of two additional letters of support may be submitted with the nomination, but are not required. We strongly encourage nominators to adhere to the allotted number of letters (one is required, an additional two are optional). It is not an advantage to provide additional letters or extra documentation; if such extra materials are submitted, the Bar will randomly choose which letters to send to the Awards committee.
Applications are closed.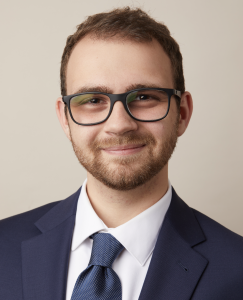 Kyle Hildebrand is from Brunswick, GA and just completed his 2L year at the Georgia State University College of Law in Atlanta, GA. He is the president of the LGBTQ+ Law Student Affinity Group, OUTLaw, at GSU. Outside of school, he enjoys spending time working with Lambda Legal and other organizations that seek to advance LGBTQ+ rights in the South. When he gets a moment away from the law, Kyle can be found performing with the Atlanta Gay Men's Chorus, playing kickball with his team, or watching the Real Housewives of Potomac.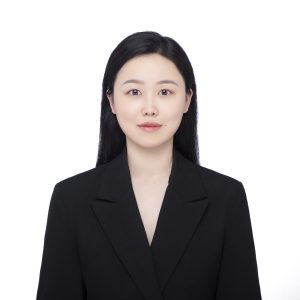 Wenxi Lu is devoted to promoting LGBTQ+ rights both domestically and internationally. Before law school, Wenxi interned at two LGBTQ+ non-profit organizations in China, where her work involved impact litigation and legislative advocacy. She also co-initiated the Gender and Sexuality Diversity Training for Law Firm Program. After her internships, Wenxi co-founded We Can See It, a non-profit organization that focused on combating gender-based violence. Her favorite project at We Can See It is developing a gender-based violence board game for junior high and high school students.
In law school, Wenxi serves as the 2L Director for the LGBTQ+ Project, a pro bono project that serves the LGBTQ+ community. Being Chinese, a lesbian, and an international student, Wenxi is passionate about increasing the visibility of people with multiple marginalized identities and promoting the understanding of intersectionality. In addition, with her international background, she is dedicated to connecting the American LGBTQ+ community with LGBTQ+ communities worldwide. She has invited LGBTQ+ rights activists worldwide to conduct panels for U.S. law students to facilitate mutual communication. Wenxi served as the advocacy intern for the National LGBTQ+ Bar Association in Spring 2023 and will serve as the Chair for the Law Student Congress in the 2023-2024 academic year.
Previous Awardees:
2022

Winner – Dylan Bitar, Charleston School of Law
First Runner-Up – Edson Abadia Jr., Stetson University College of Law

2021

Winner – Julio Cazares, University of Mississippi School of Law
First Runner-Up – Demetrius Williams, Emory University School of Law

2020

Winner – Ian F. Tapu, University of Hawai'i
First Runner-Up – AK Shee, University of California, Los Angeles

2019

Winners – Chan Tov McNamarah, Cornell Law School, and Candelario Saldana, University of Miami School of Law

2018

Winners – Nicole Schladt and Faris Mohammed, Emory University School of Law
First Runner Up – Ashley Fasano, University of San Diego School of Law

2017

Winner – Christopher "Tripp" Zanetis, Stanford Law School
First Runner-up – Andy Blevins, Willamette University
Second Runner-up – Beck Zucker, The George Washington University Law School

2016

Winner – Joshua Treybig, Seattle University School of Law
Winner – Kathleen Cullum, Indiana University Maurer School of Law

2015

Winner – Adam Grogan, Albany Law School
Winner –Paul Sautter-Walker, Albany Law School

2014

Winner – Deborah Lolai, Touro College Jacob D. Fuchsberg Law Center
Runner-up – Brenna Ragghianti, Elon University School of Law

2013

Winner – Mieko Failey, Loyola Law School, Los Angeles
Runner-up – Elizabeth Dooley, Stanford Law School

2012

Winner – Michelle Garcia, Loyola University New Orleans College of Law
Runner-up – Adam Chang, University of Hawaii, Manoa

2011

Winner – Jason C. Beekman, Cornell Law School
Runner-up – Ashland Johnson, University of Georgia School of Law

2010

Winner – C. Hays Burchfield, University of Mississippi
Runner-up – Danielle Hawkes, University of Utah S.J. Quinney College of Law