The National LGBTQ+ Bar Association celebrates LGBTQ+ and ally legal professionals and law students whose work has made a positive impact on the LGBTQ+ legal community.

Check out our 2022 award recipients below!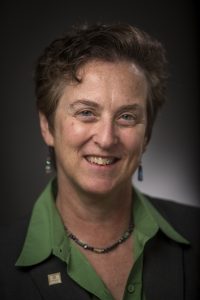 Jennifer C. Pizer is Senior Counsel and Director of Strategic Initiatives for Lambda Legal, the oldest and largest national legal organization committed to achieving full recognition of the civil rights of LGBTQ people and everyone living with HIV. Since joining Lambda Legal's staff in 1996, Jenny has been a leading voice for family equality, including marriage, for LGBTQ people, for stopping anti-LGBTQ discrimination in employment, health care, and education, for protecting LGBTQ refugees, and against the misuse of religion to license discrimination. In addition to litigating impact cases, she develops legislation, advises policymakers, and works with community advocates to advance family law and nondiscrimination protections without overbroad religious exemptions.
Jenny was lead counsel in Majors v. Jeanes, the successful federal case against Arizona's ban on marriage for same-sex couples. She also was co-counsel in the litigation that won marriage equality in California in 2008, and then protected the marriages 18,000 same-sex couples celebrated before passage of Proposition 8. She has authored and co-authored friend-of-the-court briefs in many religious and free speech challenges to nondiscrimination rules, including 303 Creative v. Elenis, Kennedy v. Bremerton, Fulton v. Philadelphia, Arlene's Flowers v. Washington, Masterpiece Cakeshop v. Colorado Civil Rights Comm'n, and Burwell v. Hobby Lobby. She currently represents Rachel and Laurel Bowman-Cryer in Klein d/b/a Sweetcakes v. Oregon BOLI. In 2008, she won a unanimous California Supreme Court victory for Guadalupe Benitez, a lesbian denied infertility care due to her doctors' discriminatory religious objections.
In her prior role as Director of Law and Policy, Jenny expanded Lambda Legal's policy advocacy program to include intensive support for state leaders fighting anti-LGBTQ legislative attacks and pursuing affirmative protections. She consulted extensively on the marriage bills enacted in Hawai'i, Illinois, Minnesota, and Washington, and on marriage equality ballot language for other states. She co-drafted California's AB 205, the broad Domestic Partner Rights and Responsibilities Act of 2003, and later bills advancing domestic partner rights in California and other states. She also developed local protections for LGBTQ people, which have been adopted by numerous municipalities, and continues to provide technical support on LGBTQ nondiscrimination to Congressional leadership.
Jenny has taught law school courses and given presentations for the U.S. State Department. She currently consults with lawyers seeking to secure legal protections for LGBTQ people in other countries and serves as co-chair of the board of OutRight Action International, which conducts research, training, movement resourcing, and advocacy to advance the human rights of LGBTIQ people globally. From 2011-2012, Jenny served as Legal Director of the Williams Institute, a public policy research center at UCLA School of Law. She previously directed Lambda Legal's Marriage Project and, before that, initiated its focus on healthcare fairness. Before joining Lambda Legal, Jenny was in private law practice in San Francisco, served as Legal Director of the National Abortion Rights Action League (n/k/a NARAL Pro-Choice America), and clerked for Judge Ann Aldrich, USDC for the Northern District of Ohio. She is a graduate of NYU School of Law and Harvard/Radcliffe College.
Jenny has received many community service and professional achievement awards, including from NYU School of Law, the California Assembly, the City of Los Angeles, API Equality-LA, and the Greater Seattle Business Association. She has been named among California's top women lawyers seven times.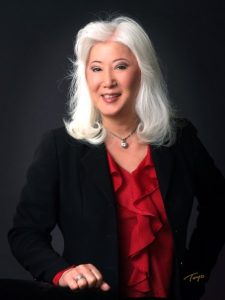 Mia Yamamoto was born in Poston Relocation Camp, Arizona, 1943. She then graduated from Cal State University Los Angeles, B.S. Government 1966 and subsequently joined the U.S. Army from 1966-68, 4th Infantry Division, USARV. Mia was awarded the National Defense Service Medal, Army Commendation Medal, Vietnam Campaign Medal, Vietnam Service Medal. At the UCLA School of Law, she co-founded the Asian Pacific Islander Law Student Association and received her J.D. in 1971. She went on to work for the Legal Aid Foundation of Los Angeles from 1971-74, and the Deputy L.A. County Public Defender and California State Public Defender from 1974-84. Following that, she went into Private Practice from 1984 – present. Mia was Past President of California Attorneys for Criminal Justice, a statewide organization of 2,500 private and public defenders; Co-Founder and Past Chair of the Multi-Cultural Bar Alliance (coalition of minority, women's and LGBT bar associations of Los Angeles); Past President of the Japanese American Bar Association; and Past President of the Asian Pacific American Women Lawyers Alliance. Mia served on the California Judicial Council State Task Forces on Jury Improvement and Access to Justice.
Mia is a Co-Founder of the Asian Pacific American Bar Association of Southern California and a Founding Board Member of the International Bridges to Justice (a human rights group providing Due Process education and advocating against investigative torture for the judicial systems of China, Southeast Asia, the Middle East and Africa), having previously served on the boards of the L.A. County Bar Association, Korean American Bar Association, and ACLU of Southern California. Other organizations include Life Member – Women Lawyers Association of Los Angeles, National Lawyers Guild, Life Member – Philippine American Bar Association, and several others. She is a frequent media commentator on issues relating to criminal law and a variety of related issues for: (print) LA Times, LA Daily Journal; (radio) KPFK, KPCC; (television) KCAL, Fox, NBC, KCET, MSNBC, CNN, Court TV and other cable and foreign media.
Her past honors include awards from the Criminal Courts Bar Association, Women Lawyers Association of Los Angeles, and National Lawyers Guild. Mia was named "Criminal Defense Attorney of the Year" by the LA County Bar Association 2002; named one of the "100 Most Influential Lawyers in California" by the California Daily Journal 2002; "Criminal Defense Attorney of the Year" Century City Bar Association 2006; and voted "Southern California Super Lawyer" by her peers, LA Magazine 2005, 2006, 2007, 2008, 2009, 2010, 2011, 2012, 2013, 2014, 2015, 2016, 2017, 2018, and 2019. She was awarded an ABA's "Spirit of Excellence" award 2007 and NAPABA "Trailblazers" Award 2008. Mia is a recipient of the Rainbow Key Award from the City of West Hollywood (2011); "Sisters Standing Up For Love" API-Equality 2012, The Harvey Milk Legacy Award, LA Pride and Christopher Street West 2012; and the Liberty Award LAMBDA Legal 2012. She served on the ABA's Commission on Sexual Orientation and Gender Identity and was one of three recipients of the inaugural Stonewall Award from the ABA on February 9th, 2013. In addition, she received the Good Neighbor Award from Equality California on September 20, 2014. Mia was a featured speaker in Trafalgar Square for "Pride in London", June 27, 2015, as well as for the "Interlaw Diversity Panel", June 29, 2015, London, England.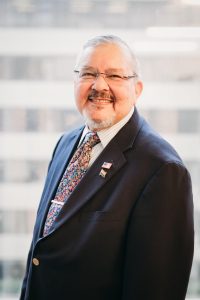 Diego Miguel Sanchez is the Director of Advocacy, Policy & Partnerships at PFLAG National. A native of Augusta, GA and long-time Massachusetts resident, Diego was most recently Senior Policy Advisor to Congressman Barney Frank until the Representative's retirement in 2013. Diego made history with that appointment, being the first openly transgender person to work as a senior legislative staff member on Capitol Hill. He also testified before Congress in the historic Transgender Discrimination Hearing in 2008 and that year was named as the first openly trans person ever appointed to the DNC Platform Committee.
Prior to his four years in DC, Diego spent five years as Director of Public Relations and External Affairs at the AIDS Action Committee of Massachusetts, and AIDS Action Council, DC. Before to moving into the nonprofit sector, Diego worked for 20 award-winning years in global public relations, marketing, and diversity management at world headquarters of Fortune 500 companies including The Coca-Cola Company, Holiday Inn Worldwide, ITT Sheraton, and Starwood Hotels & Resorts Worldwide and began his career in 1980 at Burson-Marsteller/NY, then the world's largest public relations firm. Diego was among The 100 Most Powerful Latino/s in Corporate America named by Hispanic Business Magazine, named an LGBT Latino Hero by the Mayor of Washington, DC, in the 100 most powerful Latino/s (Poderometro) in Massachusetts by El Planeta and in 2013, named to the Out 100 and in the Inaugural Trans 100, sponsored by GLAAD.
Accredited in Public Relations, Diego earned a Bachelor of Arts in Journalism with a major in Public Relations from the University of Georgia, where today he serves on the Journalism College's Alumni Advisory Board and is a member of G-Club, the University's Letterman Club as the only male who earned his letter on the women's tennis team. Diego is a Senior Fellow of UMass Boston's Emerging Leaders Program in the College of Management.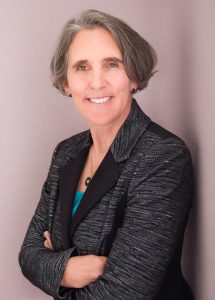 Deborah H. Wald is the managing partner of The Wald Law Group, a full-service family law firm based in San Francisco, California. While her law firm handles all aspects of family law, Ms. Wald herself focuses almost entirely on children. Her practice is divided between family formation – including egg and sperm donation, surrogacy and adoption – and parentage and custody litigation. She is a Certified Family Law Specialist, certified by the State Bar of California. She is a Fellow of the Academy of Adoption & Assisted Reproduction Attorneys (AAAA), and is the President Elect of the Academy of California Adoption/Assisted Reproduction Lawyers. She has been involved for many years in both legislation and litigation that has helped frame California's approach to determining parentage in general and to protecting the rights of LGBTQ parents in particular. She is the standing Chair of the National Family Law Advisory Council of the National Center for Lesbian Rights. A graduate of Northeastern University School of Law in Boston, Massachusetts (Class of '87), Ms. Wald lives in San Francisco with her partner of 40 years and their dog Gracie whose responsibility it is to make sure that no matter how busy Ms. Wald gets, she doesn't forget to start each morning by taking a walk.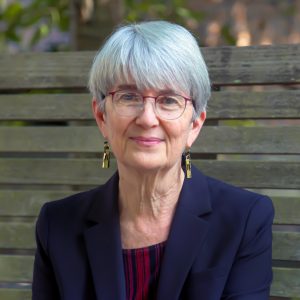 Allison Rice is a Clinical Professor of Law at Duke Law School and Director of the Health Justice Clinic. The Clinic has been representing low-income people living with HIV in legal matters related to their health for over 20 years. The Clinic assists clients in cases involving in cases involving estate planning, disability, insurance, public benefits, names changes, breach of confidentiality, and discrimination. The clinic addresses social determinants of health through legal interventions so that people living with HIV in North Carolina can achieve health and dignity. A key goal is to reduce stigma and discrimination, and to open the eyes of law students who will carry this work forward in their careers.
In addition to supervising the work of law students in individual cases, Rice is involved in policy advocacy on behalf of people living with HIV. She has been involved in a successful push to modernize HIV criminal laws in North Carolina, has advocated for access to health care through the Affordable Care Act, monitored policies of the state AIDS Drug Assistance Program, and more recently has been involved in efforts to expand access to gender affirming care in commercial insurance.
Rice is a founding board member of the North Carolina AIDS Action Network and has collaborated extensively with NCAAN on policy issues in North Carolina and nationally. Rice is a member of the North Carolina bar and a graduate of Colgate University and Boston University School of Law.
Winner: Kailey Peel, "Discriminatory Anti-Transgender Legislation Disguised as 'Fairness in Women's Sports': An Analysis Under the Equal Protection Clause and Title IX"
First Runner-Up: Chelsey Borchardt, "Gibson Prison Blues: Categorical Bans on Gender Confirmation Surgery for Inmates as Per Se Unconstitutional"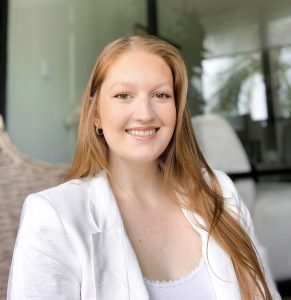 Kailey Peel is a rising 3L at Florida State University College of Law, and she is currently working as a judicial intern at the Florida Supreme Court. Kailey has served as the Secretary for OUTLaw, FSU Law's LGBTQ+ interest organization. She is an Executive Editor on Law Review and is also involved in the Business Review and the Journal of Land Use and International Law. For her Law Review Student Note, Kailey analyzed the wave of anti-transgender athlete bills that have been recently adopted by state legislatures under Title IX and the Equal Protection Clause.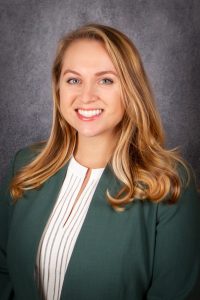 Chelsey Borchardt (she/her) attended the University of Nebraska College of Law and received her J.D. with distinction in May 2022. She earned a B.F.A. in Creative Writing from the University of Nebraska at Omaha and went on to become a first-generation law student. While studying at Nebraska Law, Chelsey served as the Membership Chair of the Nebraska Moot Court Executive Board, the Articles Editor for the Nebraska Law Review, and a student representative of Nebraska OUTLaw. In addition, she clerked for Fraser Stryker PC LLO and the ACLU of Nebraska, where she assisted with civil rights litigation and legal issues impacting the local LGBTQIA+ community. During her 3L year, she externed with the United States District Court for the District of Nebraska. Chelsey will sit for the Nebraska bar exam in July 2022. Following the bar exam, she will begin clerking for the Honorable William B. Cassel of the Nebraska Supreme Court in August. She thanks her family, friends, mentors, and professors for their tremendous support as she pursues her dream of becoming a lawyer.
Winner: Dylan Bitar
First Runner-Up: Edson Abadia Jr.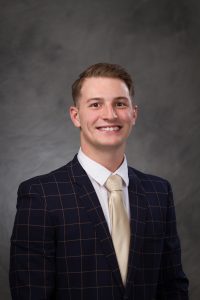 Dylan Bitar is a graduate of the Charleston School of Law and plans to practice in Florida. As a student he served as the president of the LGBTQ+ organization, the Student Bar Association, and the Chair of the SBA Diversity and Inclusion Committee. Through these positions, Dylan has learned to tailor his passion and skills as an advocate for the LGBTQ+ community and other underrepresented communities. He hopes to take his advocacy and experience further to work for non-profit advocacy groups for LGBTQ+ equality and other initiatives on diversity, equity, and inclusion.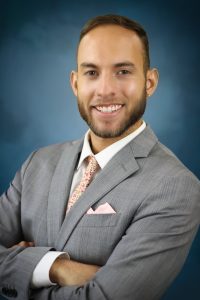 Edson Abadia Jr., born and raised in Port Orange, Florida and is a recent graduate of Stetson University College of Law located in Gulfport, Florida. Edson served as President of Lambda Legal Society, Stetson's LGBTQ+ student organization. Under their leadership, Lambda created the Lambda Legal Society PRIDE Scholarship, the first scholarship for current LGBTQ+ and ally students at Stetson, and hosted the Inaugural Pride Flag Raising, Transgender Flag Raising, Alumni Mixer, and numerous events centered around the intersection of art and the law.
Edson also served as a member of Stetson's Campus-Wide Diversity Committee and Student Bar Association's Diversity Committee. In these roles Edson was able to spearhead securing pronoun pins for all students and assisted in drafting and reforming campus policies. Throughout law school, Edson has earned many recognitions, including Stetson's Pride Award, given to a graduating student based on participation in extracurricular activities and service related to the LGBTQ+ community. They have also received the Victor O. Wehle Award and the Diaco Law Book Award, both given to students who excel in Trial Advocacy.
Edson plans to continue contributing to the legal community through his memberships with the Clearwater Bar Association, Tampa's Hispanic bar Association, and Central Florida's Gay & Lesbian Laws Association. After passing the Bar, Edson will serve as an Associate with Burruezo & Burruezo, PLLC, an employment law firm located in Tampa, Florida. Edson's goal is to represent clients with disabilities and clients who identify as LGBTQ+ with their employment-related disputes and cases.