Honoring James Cowan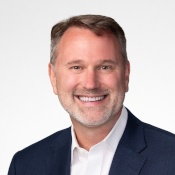 US Head of Legal, Associate General Counsel, Litigation US & Canada, at Shell USA, Inc.
Wednesday, October 19th
5 pm to 8 pm Central
Magnolia Hotel Houston
1100 Texas Avenue
Houston, TX 77002
ABOUT JAMES
As U.S. Head of Legal and AGC Litigation—US & Canada, Jim Cowan leads the U.S. Legal Coordination Team for Shell plc and the team handling disputes for Shell's U.S. Downstream, Trading & Supply, and cross-business matters and for its Canadian businesses. In these capacities, Jim manages a team of 21 lawyers and legal support professionals and leads the U.S. Legal function, which is comprised of over 165 employees. Jim is also Shell USA, Inc.'s Vice President-Legal and sits on its board of directors. He is an executive sponsor for Shell USA's LGBTQ+ employee resource group, and he leads a mentoring circle of emerging LGBTQ+ leaders. In addition, he sits on the Shell USA country leadership team and is part of the sub-committee of senior leaders responsible for developing and implementing Shell USA's 2022-23 Diversity, Equity & Inclusion Plan, which added LGBTQ+ as one of four focus areas alongside enablement/disability, veterans, and race/ethnicity. Jim leads the U.S. legal team's DEI and pro bono / community service committees, two teams totaling more than thirty legal professionals who passionately deliver invigorating internal programming and impactful external service to the community. Outside of Shell, Jim serves on the executive committee of the board of directors for the Houston Ballet and is a former president of the board of directors of Stages Repertory Theatre in Houston. He represents Shell USA on the Leadership Council on Legal Diversity and the Law Committee of the American Petroleum Institute. He is also a member of the in-house task force of the Institute for Transnational Arbitration.
Before his current assignment, from January 2020 to August 2021, as AGC Litigation—Americas, based in Houston, Jim was responsible for arbitration and litigation for Shell companies in North and South America. As AGC Litigation—International from 2015 to 2020, based in London, Jim was responsible for arbitration and litigation for Shell companies in Europe, Africa, Asia, and the Pacific. From 2012 to 2015, he was Managing Counsel Litigation—Latin America & Caribbean, based in Rio de Janeiro. From 2003 to 2012, based in Houston, Jim was responsible for a variety of commercial litigation matters for Shell companies in the United States. Before joining Shell Oil Company in 2003, Jim was a trial lawyer in private practice in Houston, handling a variety of matters including commercial, class action, appellate, toxic tort, trademark, and environmental litigation. He earned his BA (Plan II honors program) and his JD at the University of Texas at Austin.
LGBTQ+ Bar members attending receive a discounted rate. Here is where you can become a member or renew! For help signing into your account to register, please contact our staff at developmentstaff@lgbtqbar.org.
The National LGBTQ+ Bar Association and Foundation is proud to honor legal professionals who advance LGBTQ+ equality through words and actions to create more secure and welcoming workplaces. We invite you to join us as we honor our outstanding corporate counsel and straight allies for their efforts to recognize and expand LGBTQ+ legal diversity in the profession.
For more information about sponsoring this and future events, please contact Seth Rosen by email (seth@lgbtqbar.org) or phone (202.637.7663). Information about sponsorship can be found here. Past awardees can be found here.
SPECIAL THANKS TO OUR SPONSORS: