Get DEI Certified With The LGBTQ+ Bar's DEI Consulting Practice.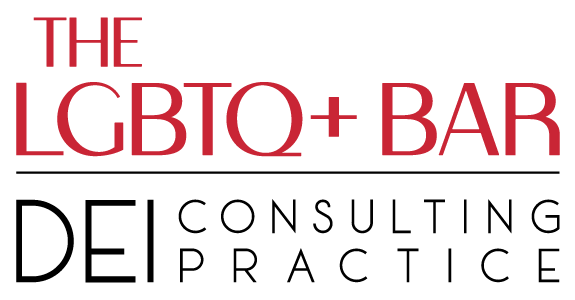 Value all people, every day.
DEI Consulting Practice is the only LGBTQ+ inclusion coaching and consulting program designed specifically to enable the implementation of best practice standards for LGBTQ+ equity across law firms and companies.
Hear what people are saying about DEI Consulting Practice
"We are grateful to Dru Levasseur from the LGBTQ+ Bar Association for being our guest speaker in honor of Transgender Day of Remembrance. Dru's presentation was engaging and enlightening. He deftly balanced informative data with heartfelt storytelling to help us better understand the changes to the legal landscape of transgender rights and the transgender experience inside organizations such as ours. As a firm, we see fairness and trust as being at the root of our ethos. Dru's presentation focused on the experience of transgender people provided a clear link between that ethos and the need to affirm and support the rights and dignity of all those who work at Analysis Group inclusive of all sexual orientations, genders, gender identities and expressions, races, colors, ethnicities, national origins, mental and physical abilities and characteristics, ages, socioeconomic statuses, religions, and veteran statuses." 
Pierre Cremieux, President – Analysis Group, Inc.
"We had the privilege of hosting M. Dru Levasseur as our firm's Pride Month speaker this June. Dru delivered a captivating presentation on LGBTQ+ Cultural Competency and made a point to discuss how all members of the firm – including openly LGBTQ+ members – can be supportive allies to those who identify differently and have had different lived experiences. Dru reminded us that we all have a responsibility to ask respectful questions, create safe working environments and institute fair and equitable workplace policies. Dru's positive and charismatic nature, combined with his years of experience working within and advocating for the LGBTQ+ community provided the perfect setting to inspire all who attended to continue working to make progress for the LGBTQ+ community both within the firm, the local legal community, and the world in general." 
Jenna Cutler (she/her), Associate – Wiggin and Dana LLP
"Dru is an icon in the LGBTQ legal community and beyond and has played such a pivotal role in the relative expansion of rights for LGBTQ people over the last quarter-century.  He brings that same brilliance, drive, and mission to his consulting work—helping both law firms and lawyers understand the myriad, complex issues impeding diversity and inclusion in the legal profession, and empowering firms and lawyers to address those issues as institutions and as people.  Part of what makes his trainings so powerful is that Dru brings his own humanity and his full self to these vital conversations, which is both tremendously generous of him and tremendously effective because it facilitates empathy—particularly for those in his audience who have never before imagined what it would be like to navigate the world or legal profession as another identity.  Dru's trainings give his attendees the language and the practical and emotional tools to be better colleagues, allies, and attorneys."
"Dru is a powerful and compelling speaker. He spoke at our firm on two different occasions and each presentation was distinctive, informative, warm and showcased his wealth of knowledge on transgender and nonbinary inclusion for legal professionals. Dru led each event with an authentic voice and has a talent for engaging and putting people at ease."
Leslie Richards-Yellen, Director of Global Diversity & Inclusion – Debevoise & Plimpton LLP
"I can't possibly quantify what it meant to me both personally and professionally to see Dru present at our firm. His willingness to speak so openly and vulnerably about his own lived experience (and to see aspects of my own identity reflected in those stories) gave me renewed hope in the possibility of my workplace developing a more authentically inclusive culture. So often in the law these presentations focus heavily on "trends" in legislation and liability exposure without touching on the human impact, minimizing the possibility for meaningful engagement and lasting impact. Dru's approach to educating on these topics is more than merely refreshing–it is absolutely essential."
Ren Morris (they/them/their), Associate – Labor & Employment Department, Proskauer
"As the proud parent of a transgender son, I was delighted by our firm's adoption of a formal policy to assist and support lawyers and employees who undergo gender transition in our workplace. A key to putting this policy into practice was ensuring the cultural competence of our work force through a presentation by Dru Levasseur of The LGBT Bar. Dru's concise and engaging presentation took participants through "Gender 101," explaining the language and science of gender identity, and helping to clear away the fog that can cause confusion and discomfort for those who have had little (if any) personal experience with gender transition/affirmation. Policies are important, but having a trans lawyer with Dru's intellect, calm and forthright presentation, and wealth of experience was extremely helpful to making our work place more supportive and affirming, and to reducing the anxiety of navigating territory that although unfamiliar to many, was shown not to be threatening or scary. Dru did a great job. Practical. Non-confrontational. Insightful. Educational."
Kenneth Inskeep, Of Counsel (Retired), Barnes & Thornburg LLP
"As I continue on my journey to become a better ally to the LGBTQ+ community within my firm and beyond, Dru's presentations have provided me with both inspiration and the resources I need to do the hard work I must do as a white cisgender man to ensure professional and other opportunities are shared equally among colleagues who feel at ease in an open and all inclusive and accepting community whose greatest strength is its diversity."
Kristopher D. Brown, Partner, Goodwin Procter LLP
"Our firm used Dru both as a consultant and speaker, and we were very pleased with the results. He held a Transgender 101 session, which many found educational and engaging. We really appreciate his efforts, and we'd confidently recommend him to other organizations."
Nina Godiwalla, Director of Diversity & Inclusion, Norton Rose Fulbright
"Working with Dru and Lavender Law 365® has been seamless. Not only is Dru uniquely qualified as an attorney and educator, but he is one of the most authentic, compelling and knowledgeable D&I speakers we have engaged. Dru was able to break down complex concepts and issues the trans and nonbinary community faces with ease. With over 400 attendees, the program was one of our highest attended and rated diversity trainings we have hosted. We look forward to continuing to partner with Dru and Lavender Law 365® to create an even more inclusive and supportive environment for our colleagues."
Candace Matson, Partner and Co-Leader of Out at Sheppard (internal LGBTQ+ affinity group), Sheppard Mullin
"I really appreciated Dru's thoughtfulness and diligence with addressing the difficult but necessary conversation topics surrounding LGBTQ+ identity. Dru's presentation was both engaging and informative, providing our firm with the necessary tools to be better advocates for the LGBTQ community. It was a joy to work with him for our Pride month programming and I greatly welcome and look forward to the opportunity to collaborate in the future!"
Tiffany Chang, Counsel, Crowell & Moring, LLP
"Dru was invited to our firm to present two sessions on various LGBTQ+ topics for the firm's attorneys and staff. I had the pleasure of being on a panel with Dru for one of those sessions, and working with Dru was wonderful! His candid delivery of a truly captivating and educational presentation provided a great foundation for further discussion and some of the necessary tools to better support our LGBTQ+ colleagues and community."
Meredith Parnell, Associate, Crowell & Moring, LLP
"I really enjoyed working with Dru, and felt that he had great insights and navigated difficult topics in a professional manner that also didn't demean the topic. Too often, issues of race and intersectionality are pushed aside or talked about in broad strokes that don't get to the heart or intricacies of the issues. I felt that Dru was able to address these themes in a way that was relatable to all people, without marginalizing any identities. He was able to educate, advocate, and relate in a way that was refreshing and entertaining. I would love to see him at future events."
Chris Pinto, Associate, Crowell & Moring, LLP
"Dru delivered a rich, memorable program on the current state of LGBTQ legal issues that was exactly what we needed. He explained the relevant concepts clearly, without assuming prior knowledge. He shared his own journey authentically, which put everyone at ease, and as a result, we had a constant stream of questions that were coming in through the chat during his presentation. The level of engagement that Dru generated, as well as the feedback we received about the program, were solid indicators of the impact that it had on our community. I would highly recommend Dru to supercharge your existing diversity and inclusion efforts."
Mira Dewji, Assistant Director of Diversity & Inclusion, Mayer Brown
"Dru and I spent a few weeks putting together and planning training for all attorneys and staff, and a separate training for firm leaders and managers.  He was easy to talk to and flexible, despite the fact that we shifted gears and changed up the structure midway through planning.  When we put together the final product, I was blown away by the ease at which Dru discussed such important and heavy issues.  And despite the issues being so heavy that we were discussing, including the suicide rates, intersectionality and the impacts on transgender women of color, Dru was able to make the material accessible to help people understand why it is so important that we keep an inclusive culture where everyone has the right to bring their whole selves to work."
Patricia Eichar, Partner, Orrick Herrington & Sutcliffe LLP
"Dru's presentation was as thorough as it was incisive.  While the issues here are incredibly complex and worthy of decades-long study, he managed to distill the concepts into digestible components that have made me a better ally to the LGBTQ+ community.  I am grateful to have been his student."
Andrea Agathoklis Murino, Partner, Goodwin Procter LLP
"Dru's authenticity, enthusiasm, and empathy are contagious. Over 200 Kilpatrick Townsend attendees were there to not only hear his unique insight but also learn about practical tools to use going forward. It is very important to understand the issues that the LGBTQ+ community faces so we can, as a society, help make a difference in creating a more supportive, inclusive environment. I am proud to be a part of a firm that understands that hearing a voice like Dru's is important."
Mike Rafter: Partner, Kilpatrick Townsend & Stockton LLP
"We had Dru come to our firm in Mexico as a speaker to talk about LGBTQ+ Cultural Competency. His vulnerability and outstanding communication skills made the entire session extremely rich. Preparing the conference with Dru and then listening to him talk about pressing matters in an interactive, warm and educational way was outstanding. This will be the first of many conferences we wish to have with Dru and Lavender 365®."
Lila Alejandra Gasca Enriquez, Pro Bono Director, Hogan Lovells
"Dru was phenomenal! From our initial conversation through the post-program wrap up, every aspect was seamless and he exceeded my expectations. Dru delivered a program that was insightful, powerful, and thought-proving. Dru is a dynamic speaker who effortlessly engaged program participants in our virtual environment. This was one of the best LGBTQ+ programs that I've experienced. I look forward to working with Dru in the future and have begun looking at his other program offerings. Thank you, Dru!"
Norma Jackson, Chief Diversity & Attorney Development Officer, Thompson Coburn LLP
"We invited Dru to our agency to present on critical issues dealing with LGBT inclusion and cultural competency. Dru engaged our dynamic staff from various backgrounds  and captured our attention with his passionate and thorough presentation. The best part of Dru's presentation was that it was heart-felt, genuine and extremely informative without the feel of being lectured at. Thanks to Dru, Breaking Ground has strengthened its commitment towards educating staff and keeping employees abreast of this particular and developing field of social justice. Lavender Law 365® enabled Breaking Ground to start a much needed dialogue on how we can provide better support to the LGBT community and become better allies."
Shulamis Lieber, LCSW: Program Director, Breaking Ground
"At Children's Rights, our work on behalf of vulnerable youth is made stronger by the diversity, equity and inclusion in our workforce. In honor of our commitment to this, I was delighted to work with Dru to design an LGBTQ Workplace Equity training for all our staff. In consulting to develop the training, he was approachable and efficient, and offered insightful guidance on the content and structure that would best fit our organization. His presentation demystified complex issues and challenged us to understand conscious and unconscious bias.  His authentic leadership style emboldened our staff to ask questions and created an interactive presentation.  We finished the presentation with concrete information about how to better support our LGBTQ colleagues and be better allies in our workplace and in the world."
Sandy Santana, Executive Director, Children's Rights
"The Law Department's mission is to serve the residents of Philadelphia by providing legal counsel of the highest quality to all City officials, employees, departments, agencies, boards, and commissions. Our office proudly celebrates the rich diversity of our staff, the City's workforce, and the residents whom we serve. We were thrilled to invite Dru to present to the Department on LGBTQ+ Cultural Competency. Dru created a space that invited reflection and encouraged open discussion. His workshop was a very thoughtful, informative experience. He provided practical and actionable advice on sustaining a supportive, respectful, and inclusive work environment."
Nicole Seawright, Director of Professional Development, Diversity & Inclusion, City of Philadelphia Law Department
"When you need a wide-ranging, broad based, interactive tour de force combining legal instruction with sociocultural sensitization, you need Dru Levasseur. I recently had the privilege of hosting Mr. Levasseur for a lecture on discrimination in health care in my law school class on Bioethics and the Law. The students were so enthralled that they voluntarily extended our class by an additional hour so we could have more time with him. Dru breaks down concepts into easily digestible pieces and challenges students to examine and confront both conscious and unconscious biases. A stellar presentation I'll be asking for year after year. Run, don't walk to your keyboard and book Lavender Law 365® TODAY. You won't regret a thing."
Prof. Christopher Czerwonka: Maurice A. Deane School of Law at Hofstra University
"A huge thank you to Dru Levasseur and the National LGBT Bar for presenting to our law school on gender identity… Dru and the National LGBT Bar have continued to be a valuable resource and partner in our DEI efforts."
Deb Edwards: Assistant Dean for Diversity, Equity and Inclusion Seton Hall Law School
Are you currently implementing best practices for diversity, equity, and inclusion? Ask yourself:
Does your law firm, company, or law school offer fully-inclusive benefits to LGBTQ+ employees?
Do your decisionmakers and HR have the most cutting-edge LGBTQ+ policies and practices at their fingertips?
Are you tracking LGBTQ+ identity along with other diversity?
Are your hiring efforts yielding results or could you be missing LGBTQ+ talent?
Is everyone on staff trained on appropriate terminology and cultural capacity to appropriately interact professionally with transgender and nonbinary colleagues, opposing counsel or even clients?
Are openly LGBTQ+ employees empowered to take action within your firm or organization? Do those who represent minority groups feel burdened and tokenized?
Learn more about DEI Consulting Practice for:
Dru Levasseur
Director of Diversity, Equity, and Inclusion
Practicing attorney with over 25 years of LGBTQ+ activism.
M. Dru Levasseur, Esq. is a high-energy presenter, leading advisor, and seasoned strategist with extensive experience in law, advocacy, consulting, philanthropy, and community organizing within the LGBTQ+ equality movement.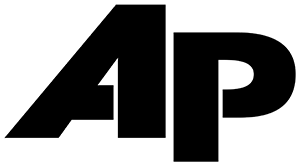 All organizations which complete the DEI Consulting Practice program will be certified by the LGBTQ+ Bar and authorized to use the DEI Consulting Practice certification stamp.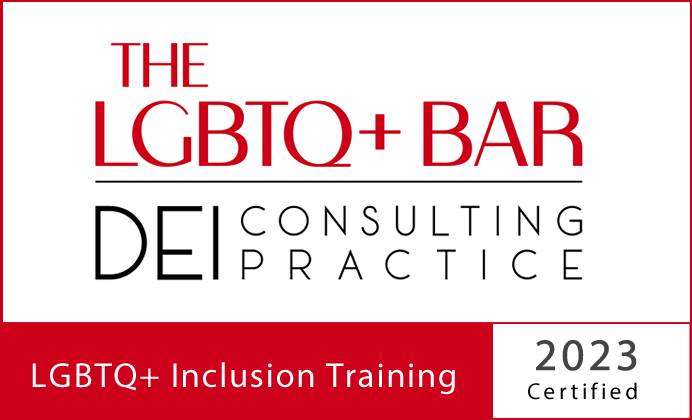 Interested in learning more about DEI Consulting Practice?
Contact us today to learn how DEI Consulting Practice will be customized for your law firm, company, or law school. We'll work with you to achieve the type of culture change necessary for LGBTQ+ inclusion.