Honoring Albert Chen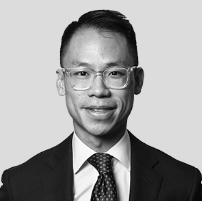 Senior Vice President, Legal and Compliance Department at Blackstone
Tuesday, March 21st
6 pm to 8 pm Eastern
Marriott Marquis Times Square
1535 Broadway
New York, NY 10036
Online registration for this event is now closed.
ABOUT ALBERT
Albert R. Chen is a Senior Vice President in the Legal and Compliance Department of Blackstone Inc., focusing on regulatory compliance matters, and where he is an active participant in OUT Blackstone initiatives. Before joining Blackstone in 2018, Albert was a Compliance Director for Brookfield Asset Management. He currently serves as a board member of Immigration Equality, a national non-profit organization that provides pro bono representation for LGBTQ+ asylum seekers fleeing persecution in their home countries. Prior to his board service, he maintained an active pro bono practice representing Immigration Equality clients while working at various law firms, illustrating that corporate transactional attorneys should have nothing to fear tackling asylum cases.
An avid marathon runner, Albert also volunteers on the Governance Committee of the LGBTQ+ running club Front Runners New York. He formerly served as the chair of the New York City Bar Association's HIV/AIDS law committee. Finally, a proud member of the LGBT Bar Association of New York, he has been a mentor to several LGBTQ+ law students.
LGBTQ+ Bar members attending receive a discounted rate. Here is where you can become a member or renew! For help signing into your account to register, please contact our staff at developmentstaff@lgbtqbar.org.
The National LGBTQ+ Bar Association and Foundation is proud to honor legal professionals who advance LGBTQ+ equality through words and actions to create more secure and welcoming workplaces. We invite you to join us as we honor our outstanding corporate counsel and straight allies for their efforts to recognize and expand LGBTQ+ legal diversity in the profession.
For more information about sponsoring this and future events, please contact Seth Rosen or Nicole Fox by email (seth@lgbtqbar.org, nicole@lgbtqbar.org) or phone (202.637.7663). Information about sponsorship can be found here. Past awardees can be found here.