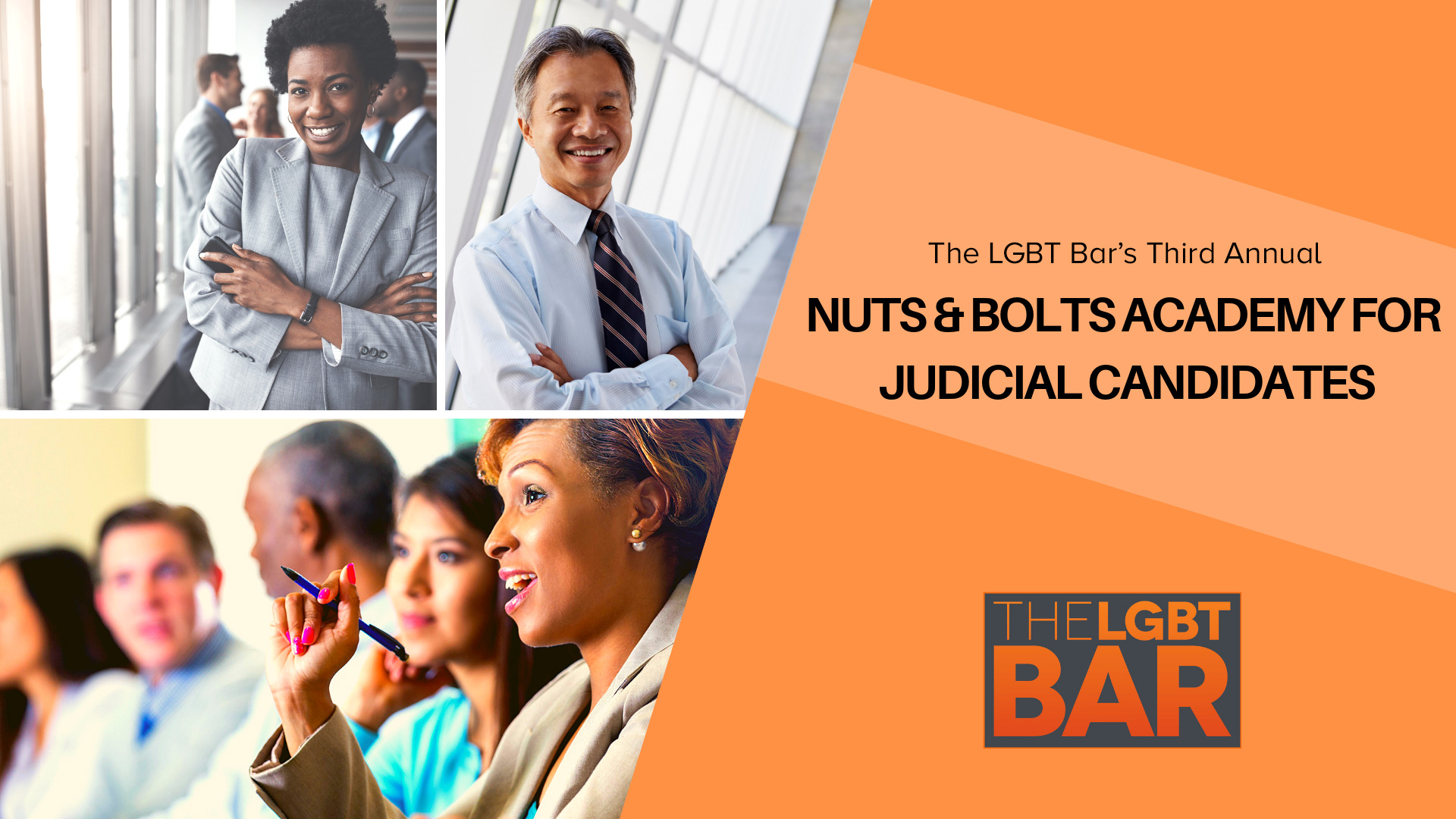 The National LGBT Bar Association's
Nuts & Bolts Academy for Judicial Candidates
Next year's Judicial Nuts & Bolts Academy will be held in Washington, D.C.
Please check back in January 2020 for more information on how to apply.
The LGBT Bar's "Judicial Nuts & Bolts Academy for Judicial Candidates" seeks to provide interested legal professionals with the tools they need to end up on the other side of the bench. This intensive workshop welcomes legal professionals from all backgrounds and parts of the country, as the LGBT Bar believes diverse perspectives bring diverse experiences to the bench—and diverse experiences lead to better judgments.
The LGBT Bar's Judicial Nuts & Bolts Academy offers serious candidates planning to seek a judicial position in the next three years—either through appointment or election—with a foundation in those processes, as well as small-group mentoring from current LGBTQ+ judges with experiences in both partisan and non-partisan elections as well as nomination and appointment procedures.
Attendees will have significant small-group time with current judges for conversation about the pathway to the specific jurisdictions identified as being of interest, as well as networking time with other prospective candidates.
2019 Panel
Judge Tara M. Flanagan – Judge Tara Flanagan joined the Alameda County Superior Court in January of 2013 after winning election in June 2012, and is now in her seventh (7th) year of service to Alameda County, California.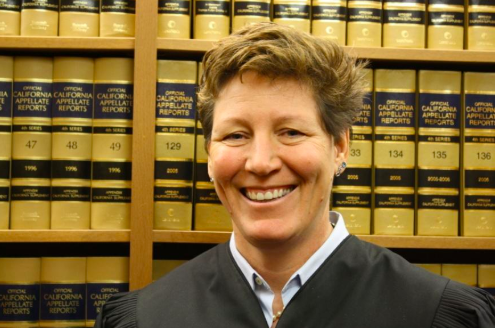 After serving her first two years as a judge in Family Law and four years in the Criminal Law Division, she now hears Juvenile Dependency matters. Her extra-judicial duties include prior service on the board of the Alameda County Bar Association's 'Legal Access Alameda', where underserved members of the community get help accessing the justice system, and also as a board member of the International Association of LGBTQ Judges. Previously, as an attorney, Judge Flanagan was a civil litigator, a Los Angeles County prosecutor and later a legal aid attorney helping families that suffered from domestic violence.  As an attorney, she was a sought-out speaker about LGBTQ domestic violence. She also served on the board of directors of many D.V., LGBTQ, and women lawyers' organizations.Prior to the practice of law, Judge Flanagan was a competitive athlete.  She completed her undergraduate degree while on an athletic scholarship (basketball) and later took up the sport of rugby, where she was selected to the USA Women's National Rugby Team, and played in two World Cups for the USA.  Now retired from athletic competitions, Judge Flanagan enjoys long-distance bicycling, her dog, and traveling with her partner, a television director.
Judge Mike Jacobs – Mike Jacobs has served as a judge on the State Court of DeKalb County since June 4, 2015. Prior to his judicial service, Judge Jacobs served ten and a half years in the Georgia House of Representatives.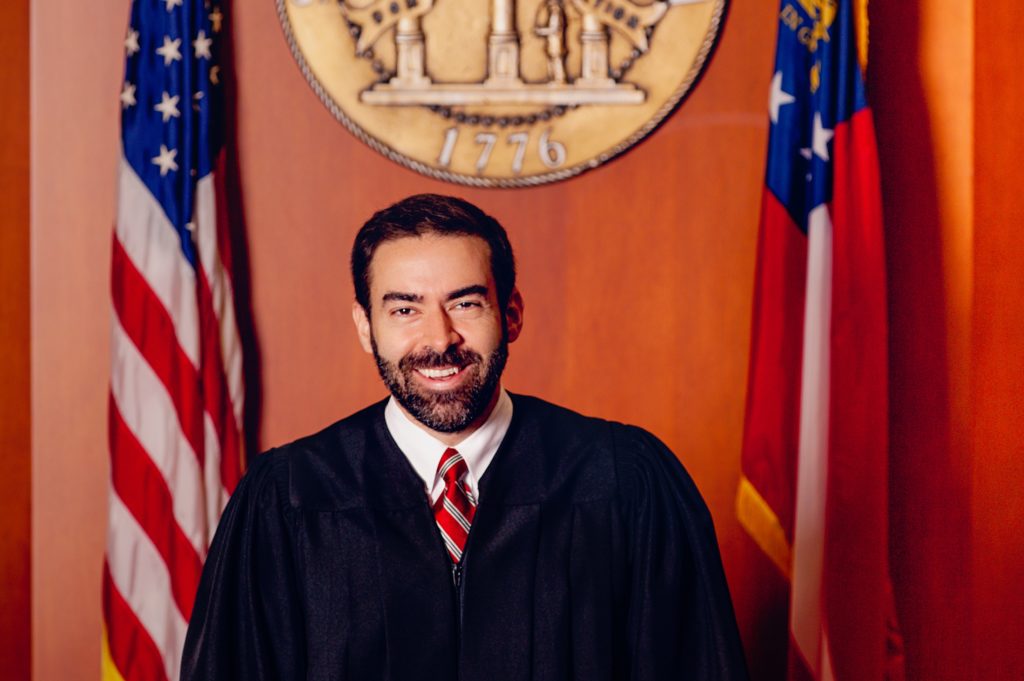 In the Georgia General Assembly, he was chairman of the Metropolitan Atlanta Rapid Transit Oversight Committee (MARTOC), the joint House and Senate committee that oversees the management, budget, and fiscal affairs of Metro Atlanta's transit system. He also served as chairman of one of the two subcommittees of the House Judiciary Committee. Judge Jacobs received his law degree in 2003, magna cum laude, from the University of Georgia School of Law, where he was the executive articles editor of the Georgia Law Review. He received his bachelor's degree in 1997 from Georgetown University. Judge Jacobs is one of only two openly bisexual or pansexual identified judges (state or federal, trial or appellate) in the United States. He came out publicly in April 2018. In 2010, he received the Allen Thornell Political Advancement Award from Georgia Equality for passing a stronger anti-bullying law for public schools. Judge Jacobs is an active member of the International Association of LGBTQ+ Judges, National LGBT Bar Association, Stonewall Bar Association of Georgia, Atlanta Bar Association, and DeKalb Bar Association. He serves on the board of directors of Leadership DeKalb, a community leadership program, and serves as the Stonewall Bar Association of Georgia's representative on the Judicial Council of Georgia's Committee on Access to Justice. Judge Jacobs and his wife Evan have three children.
Judge Larnzell Martin Jr. – April 30, 2016, Judge Larnzell Martin, Jr., retired as an Associate Judge of the Prince George's County, Maryland Circuit Court where he had been a member of that Court beginning in December 1990.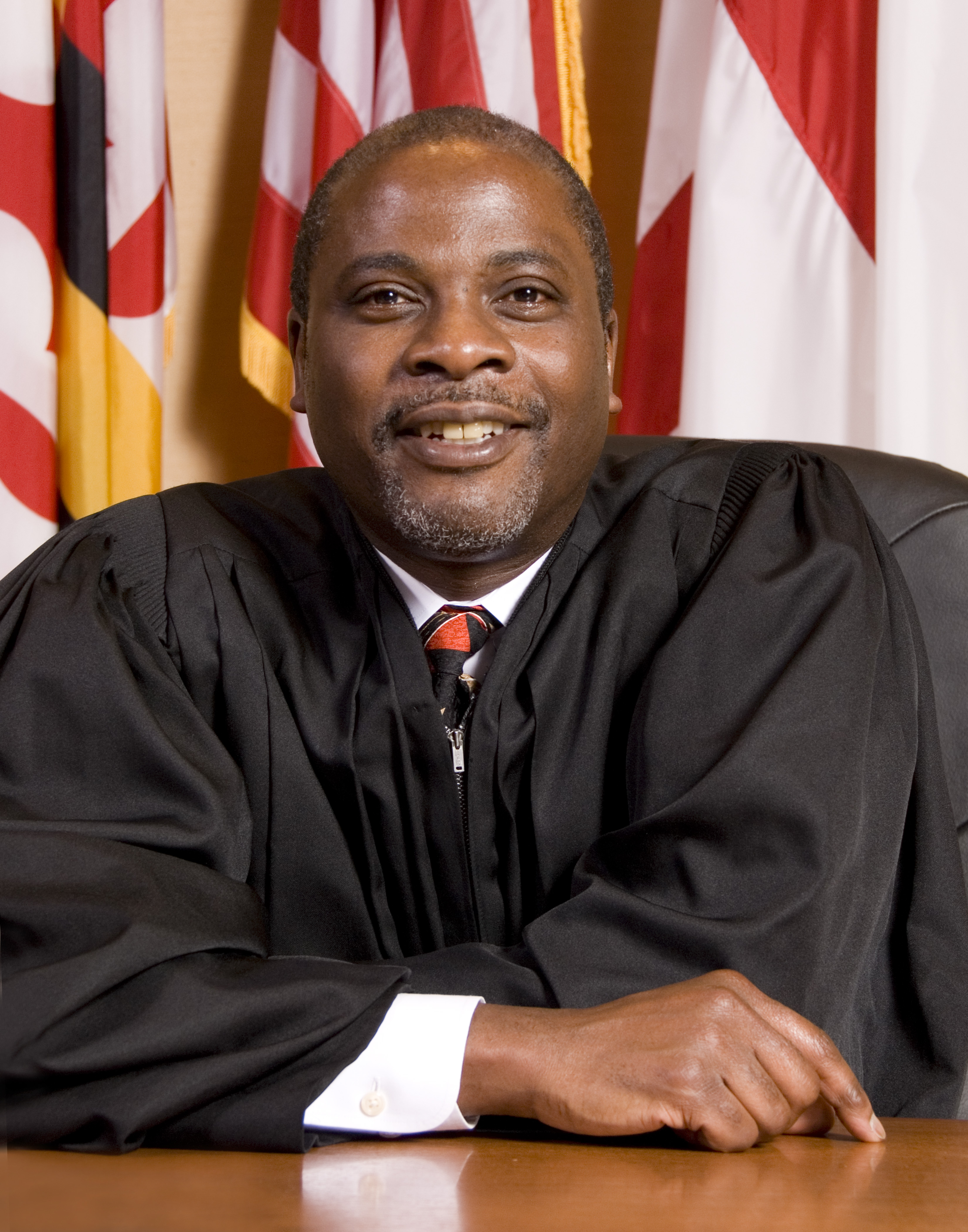 He continues to serve as a Senior Judge for the Maryland Judiciary. Judge Martin's judicial assignments have included service as the Administrative Judge of the District Court of Maryland for Prince George's County, chairing the Maryland Judicial Conference's Committee on Family Law, membership on the Judiciary's Technology Oversight Board and Lead Judge for the Prince George's County Model Court.   December 2014 through 2017, he served as the first Chair of the Maryland Judicial Council's Court Access and Community Relations Committee. He has also served as an instructor for the Maryland Judicial Institute, now known as the Judicial College.  Prior to his May 1988 appointment to the District Court of Maryland, Judge Martin was the County Attorney for Prince George's County, the first African American to serve in that capacity for any of Maryland's counties. Judge Martin is a member of the International Association of LGBTQ+ Judges, having formerly served as Secretary. A 1972 graduate of Carleton College, he currently serves on the College's Board of Trustees and is a former member of his alma mater's Alumni Council and its Out @fter Carleton Leadership Committee.  Judge Martin received his Juris Doctorate in 1975 from Georgetown University Law Center.
Hon. G. Helen Whitener – Judge Whitener was appointed to the Pierce County Superior Court in 2015 by Governor Jay Inslee.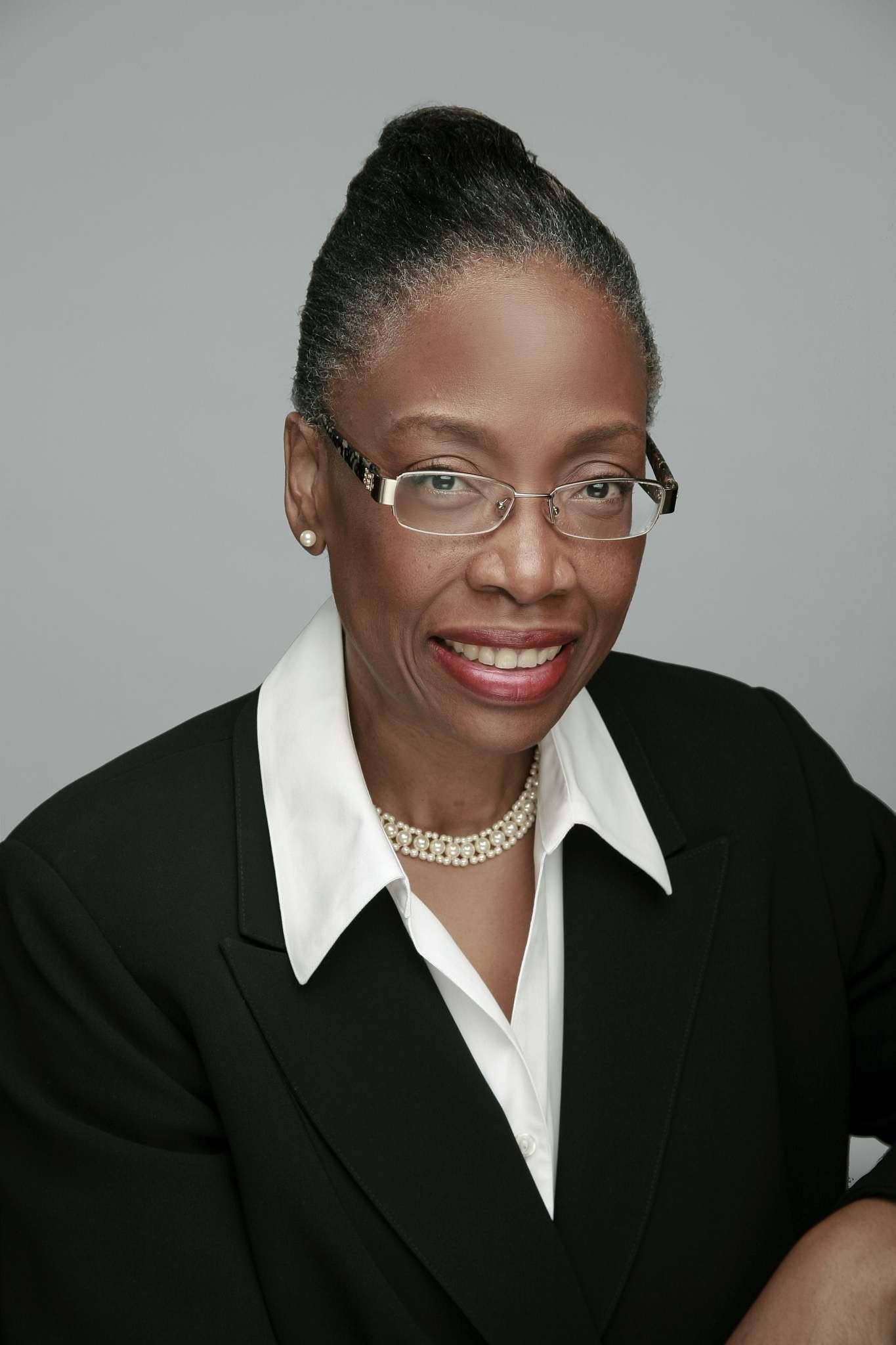 Prior to her appointment Judge Whitener served as a judge on the Washington State Board of Industrial Insurance Appeals, and as a pro-tem judge in Pierce County District Court as well as the Tacoma Municipal Court. She had previously worked as a Prosecutor and a Defense Attorney. Judge Whitener is the 2019 recipient of the King County Washington Women Lawyers President Award, the Seattle University School of Law, 2019 Woman of the Year Award and the Pierce County Washington Women Lawyer's 2018 J-FAB Award. She also was the 2019 keynote speaker at Governor Jay Inslee's first WA State Diversity, Equity & Inclusion Summit. Judge Whitener is very active locally, nationally, and internationally and speaks often on human rights, access to justice, and the rights and responsibility of the judiciary in ensuring the rights of all that appear before the court to basic dignity and respect in judicial proceedings. She is Co-chair of the Washington State Minority and Justice Commission, Co-Chair of the Washington State Superior Court Judges' Association (SCJA) – Equity and Fairness Committee and serves on the Board of Directors of the International Association of LGBT Judges (IALGBTJ). Judge Whitener is also a member of the International Association of Women Judges (IAWJ), the National Association of Women Judges (NAWJ) and the American Judges Association (AJA). In 2017 she was appointed by the Washington State Supreme Court to the Office of Civil Legal Aid Oversight Committee (OCLA). She is a member of the Washington Women Lawyers and is a judicial member of the Advisory Council for the QLaw Association of Washington.