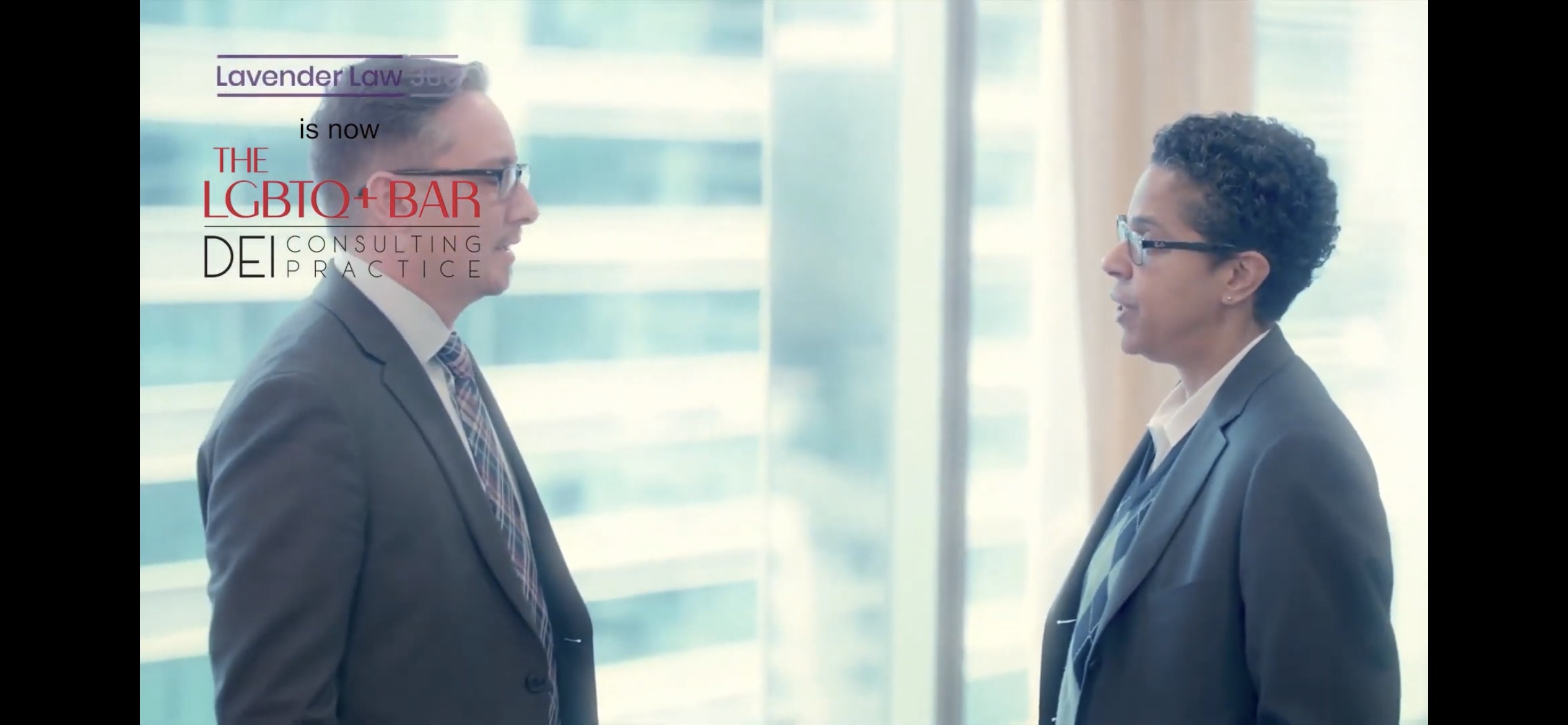 Q: What do you find has been key to successful retention of LGBTQ+ talent?
A: One key to recruiting and retaining LGBTQ+ talent is making sure everyone in the workplace is fluent, familiar, and comfortable with LGBTQ+ issues. As Thompson Hine Partner and LGBTQ+ Bar Board Member Marla Butler says in this video, "It was very important to me that wherever I was going to build my career, that it was at a place where I could be comfortable bringing my whole self to work." She needed to know that her firm "was okay with me in all of who I am."
What does it take to create an environment where LGBTQ+ people feel like they belong? When we poll law firm audiences with the question of what is the greatest barrier to LGBTQ+ inclusion, we find that many people report discomfort with LGBTQ+ issues due to lack of interaction with openly LGBTQ+ people or lack of information about our lived experiences. We encourage you to consider what your personal level of comfort is when it comes to discussing LGBTQ+ issues and what it might take for you to go to the next level of inclusion in your workplace.