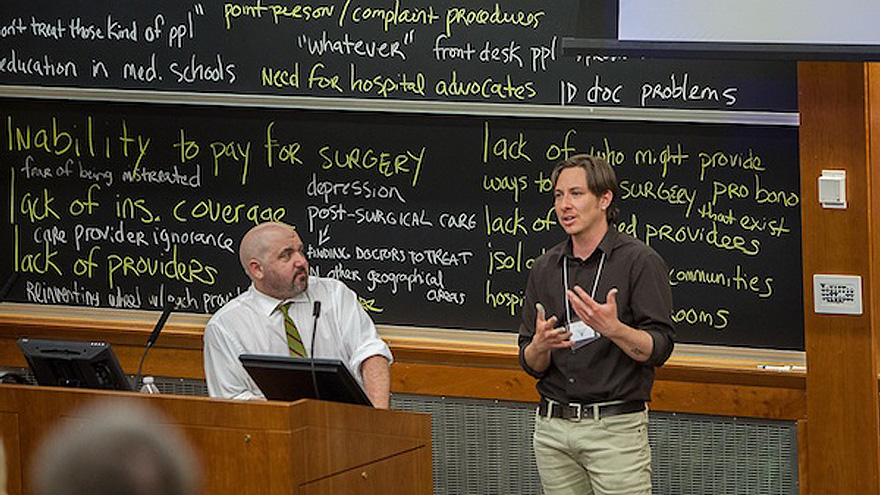 LGBTQ+ Diversity, Equity & Inclusion Consulting for Faculty/Administrators/Students
Our program includes training and consulting on topics including:
LGBTQ+ Definitions, Population & Discrimination Statistics

Addressing the LGBTQ+ Diversity Gap in the Legal Field

Guiding Principles to Increase Institutional Equity for LGBTQ+ Students

Interrupting Bias

Supporting Trans and Nonbinary Students in the Classroom and Beyond

Respectfully Incorporating LGBTQ+ Law into the Curriculum
Our DEI Consulting Practice program is designed to meet the unique needs of your law school and is customized by the audience: Faculty, admissions and career services staff, administrators, and students. We offer general programming to make sure everyone on staff has the tools necessary for respectful interaction with LGBTQ+ students and coworkers. We offer specific support for faculty on how to best support trans and nonbinary students in the classroom, as well as how to respectfully incorporate LGBTQ+ law into the curriculum. We can also include a formal talk (usually conducted the evening prior to team training sessions, in conjunction with a reception) on cutting-edge LGBTQ+ issues for your entire law school community, or just your LGBTQ+ law student group.
LGBTQ+ Diversity, Equity & Inclusion Consulting for Decisionmakers
Change cannot happen without the buy-in from those in leadership at your law school. Our comprehensive approach to assessing law school culture engages those in positions of power to affect the most institutional change.
Our DEI Consulting Practice program provides a hands-on approach to implementing the recommendations outlined in our toolkit, "LGBTQ+ Best Practices for Law Schools: A Guide to Institutional Equity," and is designed to meet your school's unique needs. We make the case for LGBTQ+ inclusion and offer hands-on technical assistance to law school deans, Diversity, Equity, and Inclusion (DEI) professionals, administrators, and other decisionmakers to make sure that your law school has the most up-to-date and innovative LGBTQ+ policies and practices. We address issues impacting both law school employees and students. We work in consultation with existing LGBTQ+ leadership on staff and LGBTQ+ student groups or individuals to better support and empower LGBTQ+ staff and students.
Ensure that your law school is a champion of LGBTQ+ inclusion with Lavender Law 365®.
Interested in learning more about DEI Consulting Practice?
Contact us today to learn how DEI Consulting Practice will be customized for your law firm, company, or law school. We'll work with you to achieve the type of culture change necessary for LGBTQ+ inclusion.