In 2022, the National LGBTQ+ Bar Association and Foundation established a need-based grant available to graduating transgender and/or nonbinary law graduates of color. The 2023 Trans/Nonbinary Law Graduates of Color Grant Fund will award three unrestricted $1,000 grants, to help offset the costs associated with the period of time between graduation and taking the Bar Exam/employment. Accepted grantees will also receive a 1-year free membership with the National LGBTQ+ Bar Association.
Criteria:
December of 2022 or Spring of 2023 U.S. Law School Graduate
Trans and/or Nonbinary
Person of Color
Registered to take a U.S. Bar exam in the summer of 2023 (February 2023 Bar exam takers are not eligible) or first legal job does not start until September 1, 2023 or later.
*Note: Funds will be distributed upon proof of law school graduation.
How to Apply:
Applications are now closed.  Please check back in January 2024 for next year's application cycle.
Anonymous
University of Southern California, Gould School of Law
Felicia Asbury
UC Law San Francisco (formerly UC Hastings)
Luis González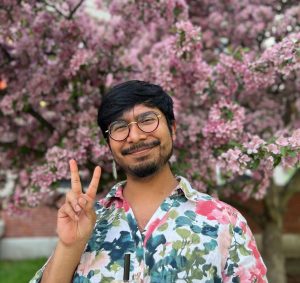 My name is Luis González, I'm a recent graduate of Vermont Law School. I was born and raised in California, and my hometown is Temecula. I graduated from UC San Diego with a B.A. in Ethnic Studies and Political Science. And before law school I was an English Teacher in South Korea. During law school, I was really proud to be the co-chair of the VLS Latinx Law Student Association, serve as a senator for the Student Bar Association, participate in moot court and law review, and be a part of student organizations like Alliance and the Food and Agriculture Law Society. After starting law school isolated and during a pandemic, I did not think I would be surrounded by this many friends and this much love. I'm so proud of my time in law school and all I was able to achieve during these years. My next stop will be Anchorage, Alaska, where I will be clerking for the district court there.
Olivia Ingram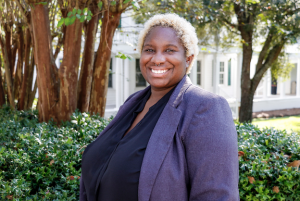 Olivia Ingram, an Orlando, Florida native, is a recent graduate of Florida State University College of Law. In 2019, Olivia graduated from the University of Florida, Cum Laude, and received their Bachelor of Arts in Criminology. Upon passing the Florida Bar, Olivia will become an Assistant Public Defender at the Tallahassee Public Defender's Office and will be working in the juvenile division and the appellate division. In their free time, when they are not studying for the bar, Olivia enjoys spending time with their cats and trying their hand at new vegan recipes.
Amanda Katapang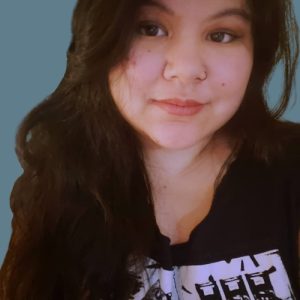 Amanda Katapang is a Filipino organizer, educator, and artist based in Queens, New York. As a founding organizer of Anakbayan Manhattan, she's fighting for national democracy in the Philippines and the rights and welfare of Filipinos abroad. As Community Coordinator of Mission to End Modern Slavery, Amanda utilizes her legal and organizing knowledge to empower, educate, and serve migrant workers and trafficking survivors. As a CUNY Law Class of 2023 graduate, studying and working at the intersection of immigration law and labor law, she aspires to become a people's lawyer to serve Filipino and other migrant communities.
Tamia "Mia" Perez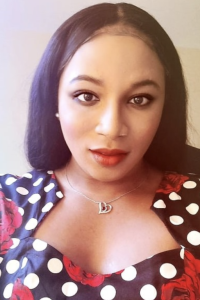 Tamia "Mia" Perez is a recent graduate of the William S. Boyd School of Law at the University of Nevada, Las Vegas; receiving her Juris Doctor and graduating with the Highest Pro Bono Honors.
During law school, she served as the Director of Operations for the Black Law Students Association, the National Executive Director of Gender Diverse, LGBTQ+ and Inclusion Affairs within the National Chapter of the Black Law Students Association, one of the Board of Directors for the National Trans Bar Association as well as the President of the Health Law Society, where she led several community service initiatives that provide access to healthcare and legal resources to marginalized communities who would otherwise not have access to these resources. She served as a Student Attorney with the Department of Indigent Defense, externed for the Honorable Chief Justice Michael Gibbons of the Nevada Court of Appeals within the Nevada Supreme Court and interned with the ACLU of NY on the LGBTQ Project, amongst many others.
As an LGBTQ identifying Afro-Latina of Haitian and Dominican descent, she believes that legislative initiatives, community outreach and zealous advocacy are vital to combatting social injustices that have disproportionately affected people of color, low-income and other marginalized communities. During the summer, she plans on sitting for the NY State Bar and subsequently relocating back to the northeast where she will practice as a Staff Attorney within Civil Litigation for indigent clients.
Layana White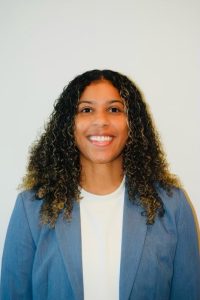 Layana White (they, them, and theirs) is a recent graduate of New England Law Boston from Los Angeles, California. When Layana was a college athlete, they found their passion for advocating for others after filing a Title IX complaint for sexual orientation discrimination, which led to the landmark opinion in Videckis v. Pepperdine. Layana was featured in the groundbreaking AT&T documentary "Alone in the Game" which explores the ongoing struggles of LGBTQ+ athletes. They also appeared on the cover of the Advocate Magazine honoring the legacy of Matthew Shepard. In law school, Layana helped found the National Lawyers Guild student chapter, served as Vice President of the Black Law Students Association, and served as co-chair on the Student Bar Association's DEI committee. They participated in a public interest clinic and represented indigent clients with Greater Boston Legal Services' consumer protection unit. They also worked as a summer associate at Morris Music Law, P.C., a firm that provides legal services for individual artists, bands, and music-related entities. After the Bar Exam, Layana plans to continue their work in civil rights and in sports and entertainment law. They also plan to use their JD to push courts to recognize intersectional claims of discrimination, especially where they impact racially minoritized members of the LGBTQ+ community.