In 2022, the National LGBTQ+ Bar Association and Foundation established a need-based grant available to graduating transgender and/or nonbinary law graduates of color. The 2023 Trans/Nonbinary Law Graduates of Color Grant Fund will award three unrestricted $1,000 grants, to help offset the costs associated with the period of time between graduation and taking the Bar Exam/employment. Accepted grantees will also receive a 1-year free membership with the National LGBTQ+ Bar Association.
Criteria:
December of 2022 or Spring of 2023 U.S. Law School Graduate
Trans and/or Nonbinary
Person of Color
Registered to take a U.S. Bar exam in the summer of 2023 (February 2023 Bar exam takers are not eligible) or first legal job does not start until September 1, 2023 or later.
*Note: Funds will be distributed upon proof of law school graduation.
How to Apply:
Applications are now open! If you have any questions or issues regarding your application, please contact Patrick O'Brien at patrick@lgbtqbar.org. Applications will close at midnight Eastern Time on April 1, 2023.
Liam Brown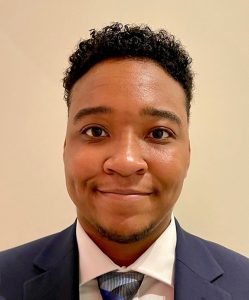 Liam Brown is a Black, first-generation recent graduate of the University of Chicago Law School, born and raised in McKinney, Texas. Liam graduated from the University of Texas at Austin in 2015 with a Bachelor's in Economics and a Business Foundations Certificate. Liam received his MBA from the University of Texas at Dallas in 2017, with concentrations in IT Management and Marketing. After receiving his degrees, Liam worked in application development and consulting before starting law school. Liam has worked in Juvenile Justice law for the past year as a clinical student with the University of Chicago Law School's Criminal and Juvenile Justice Clinic. Through the clinic, Liam has represented underserved youth at various stages of criminal proceedings, from evidentiary hearings to trial. Liam is passionate about mentorship, serving as one of two student leaders for UChicago's Pre-Orientation program, which provides academic, professional, and social support for first-generation lawyers, disabled students, and students of color, and as a peer adviser for students at the law school. He has also worked toward tangible, impactful changes to programming and policies within the Black Law Students Association; Disability, Rights, Advocacy, and Community; the Dean of Students' office; and informally with professors at the law school. Liam's commitment to equity and inclusivity has motivated him to work in public service after graduation: Liam will clerk for Judge Beth Robinson in the Second Circuit until late 2023 and subsequently with Judge Michael Fitzgerald in the Central District of California until late 2024.
Corissa Davis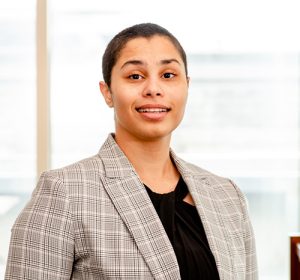 Corissa Davis is entering the legal field to try to make a difference for people both in the system and in the profession. Corissa holds many intersecting identities and navigating the legal field often proves difficult for persons that are members of the same marginalized communities that they are a part of. Corissa strives to do their best to create a safe space in the community around them for people who are seeking compassionate and empathetic representation in their darkest and toughest hours. Corissa will do their best to be a fierce supporter and encouraging presence to people who are coming up in the profession alongside them who may need reassurance that showing up as our true and most authentic selves in these spaces of power is a revolutionary act and is deserving of respect.
Mateo Diaz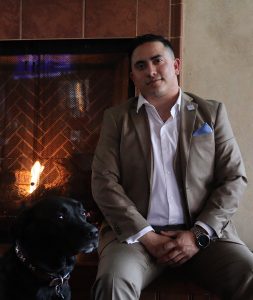 Mateo is a first generation American and student from Carson, CA who graduated from Seton Hall University School of Law earning a Juris Doctor with an Intellectual Property Track in the Law and Technology Concentration. Prior to embarking on his legal journey, he attended Syracuse University earning a Bachelor of Science in Sport Management with an LGBT Studies minor and had a career in sales. During his time at Seton Hall, Mateo helped launch the Trans Affirming Alliance (TAA) where he supervised and trained the student volunteers who were assisting pro se name change clients. In his 2L year he served as the Vice President to both the Latin American Law Student Association and LAMBDA Law Alliance. In his 3L year, he continued his work with these student organizations by serving as Co-President and President. Throughout his law school career he worked as a Lexis Student Representative, BARBRI Student Ambassador, Legal Intern at Verizon, Legal Intern at Splunk, Law Clerk at McOmber McOmber & Luber, P.C., Teaching Assistant for Professor MehChu, and Research Assistant for the Office of Admissions. His work on campus led the student body to choose him as a recipient of the 2021 Hazard Zet Forward Mentorship Award, 2021 and 2022 Hazard Zet Forward Community Awards, and 2022 Hazard Zet Forward Leadership Award. Outside of law school, Mateo serves the legal community as an At-Large Non-Voting Member of the New Jersey State Bar's Young Lawyer Division sitting on both the social and mentorship committees, a student representative for the Hispanic Bar Association of NJ, and an assistant to the President of the Hispanic National Bar Association. Mateo also has strong ties to his fraternity, Delta Upsilon, and serves as an alumni advisor to the Seton Hall University undergraduate chapter. After graduation Mateo will relocate to San Francisco, CA where he will join Splunk as Legal Counsel. Mateo strives to be who he needed when he was younger and is on this journey with his trusty companion, Ace.
Miles Dixon-Darling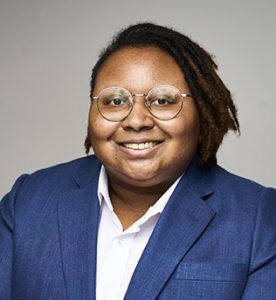 Miles is a 2022 graduate from Cardozo Law and a proud transgender man. Prior to coming to law school, Miles lived abroad in Japan as a Benjamin A. Gilman scholar through the U.S. Department of State. While at Cardozo, Miles was awarded the Paris L. Baldacci Scholarship for Outstanding Student Work in LGBTQ Rights. While a 2L at Cardozo, he worked with the Innocence Project and authored a post-conviction motion for DNA testing in the State of Arkansas. During his 2L summer, he interned with the American Civil Liberties Union (ACLU) and helped fight for transgender adults to gain unfettered access to addiction counseling. During his 3L year at Cardozo, he worked with the Civil Rights Clinic and filed a lawsuit against the New York Department of Corrections and Community Supervision in the Southern District of New York. Additionally, he served as President of Cardozo's OUTlaw, the only organization at Cardozo for LGBTQ law students.
Julio César González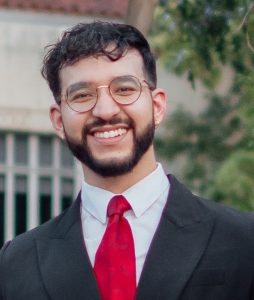 Julio César (any pronouns) is a proud genderqueer native of the Rio Grande Valley, a region on the US-Mexican border in South Texas. Before attending law school, Julio earned a Bachelor of Science in Communication Studies and a Bachelor of Arts in Plan II Honors, an interdisciplinary honors program at the University of Texas at Austin. Julio earned a Master's Degree in Early Childhood Education from Erikson Institute while serving as a bilingual teacher for a blended classroom in the Southwest side of Chicago. Julio recently graduated from the University of Houston Law Center where he served as president of OUTLaw (the LGBTQ+ law student organization) as well as the Latinx Law Students Association. Julio was also active in mock trial, moot court, and the immigration clinic. Julio has dedicated his law school career to public service and is committed to working in the public sector, providing legal support to historically marginalized groups.
Stacy Nuñez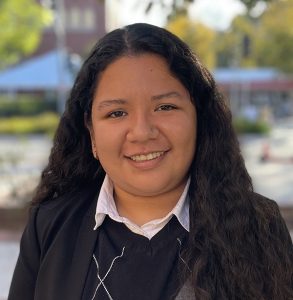 Stacy Nuñez is a first generation Latinx, born and raised in Los Angeles. Stacy graduated from the University of California, Irvine in 2017 with a Bachelor's in English and worked at a Special Education legal services non-profit before starting law school. Stacy has worked in Education and Juvenile Justice law for the past two years as a clinical student with LMU Loyola Law School's Youth Justice Education Clinic (YJEC). Stacy regularly stands up against oppressive school and probation systems, advocating for young people's right to a Free Appropriate Public Education no matter what setting they are in. Working to ensure the dignified treatment of system-involved youth has ignited Stacy's passion to work alongside communities and advocates in creating a more just world. Stacy will be joining YJEC as an Equal Justice Works Fellow in the fall and will continue to advocate for the educational rights of detained youth throughout Los Angeles County.
Ja'Loni Owens
Ja'Loni Owens (they, them, and theirs) is a non-binary, queer Afro-Latine, as both a descendant of enslaved persons who migrated to New York from South Carolina and with African and Indigenous roots in Puerto Rico. Since March of 2020, Ja'Loni has managed the Fill the Gap Project, a resource distribution network providing free menstrual products, emergency contraception, and parenting supplies to persons living in Queens, Brooklyn, and the Bronx in New York. Also an essayist, Ja'Loni's written work explores race, gender, queerness, disability, and their intersections and has been featured in Refinery29, RaceBaitr, and BlackYouthProject. In May of 2022, Ja'Loni will graduate with a Juris Doctor from the City University of New York School of Law. Upon graduating, Ja'Loni will begin a one-year fellowship with Law for Black Lives.
Gillian Teng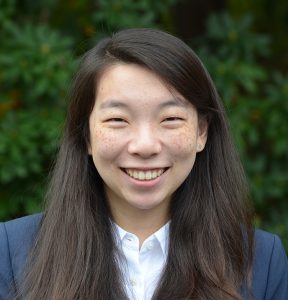 Gillian Teng is a 2022 graduate of UC Hastings. They grew up in Oceanside, CA and received their Bachelor of Arts in Women, Gender, Sexuality Studies and Psychology from the University of Massachusetts Amherst. While in law school, Gillian was a Staff Editor for 
Hastings Law Review
, a co-chair of the National Lawyers Guild Hastings Chapter, and a participant in the Workers' Rights Clinic. In their free time, Gillian enjoys writing poetry, playing video games, and exploring museums. They hope to use their JD to represent workers and advance civil rights for queer and trans people of color.
Vasmer Vang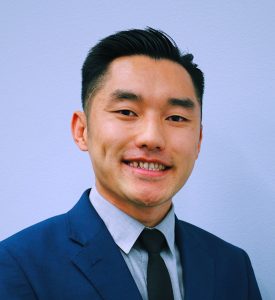 Vasmer Vang (they/he) is a proud Hmong and queer native of Fresno, CA. Before attending University of California law school in San Francisco, they co-founded Queer Hmong Intersectional Pride (QHIP) in their hometown. Their dream is to one day co-create a grassroots-based Hmong and queer legal organization in the CA Central Valley. While in law school, they served in the Hastings Community Justice Clinics, as Co-president of OUTLAW, and as Staff Editor in the Hastings Race and Poverty Law Journal. They also debuted their baby drag career (as "Visa V") in law school and plans to re-initiate their art after the Bar Exam!