The National LGBTQ+ Bar Association's LEAD Academy
Training LGBTQ+ and ally law students on
Legal Equality And Diversity
UPDATE:  Our next LEAD Academy will take place in a virtual format on Friday, November 3, 2023 for a half-day program beginning at 9:00am PT/12:00pm ET and concluding at 2:00pm PT/5:00pm ET.  Please contact Patrick O'Brien, Programs Manager, at patrick@lgbtqbar.org with any questions. Applications due Sunday, October 15, 2023. 
The LEAD Academy is designed to provide engaged LGBTQ+ and ally law students with the tools they need to create change in and through the legal profession. The LEAD Academy consists of three main components:
LGBTQ+ legal and cultural advocacy;

How to implement a commitment to LGBTQ+ equality in a legal career at a solo, small/medium, or large firm, as in-house counsel, in a government position, or in impact litigation;

Mentoring and networking with our diverse, experienced faculty of lawyers from a wide breadth of legal sectors and personal experiences.
This Academy is designed to get you up to speed with the legal framework of the LGBTQ+ movement so you are prepared to be an advocate after leaving law school – no matter what type of law you practice or where you practice law!
Build lasting connections with other students and with experienced legal professionals, gain the knowledge you need to make a difference, and prepare to lead the next generation of LGBTQ+ legal advocates!
2023 Faculty Members Include:
Wesley Bizzell (Altria Client Services LLC)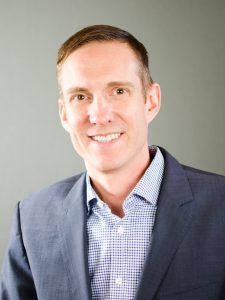 Wesley Bizzell serves as Senior Assistant General Counsel, External Affairs and Managing Director of Political Law & Ethics Programs for Altria Client Services LLC ("ALCS"). Mr. Bizzell provides in-house legal counsel on matters relating to the political, legislative, and lobbying activities of Altria Group, Inc. and its companies. Previously, Mr. Bizzell was an attorney in Winston & Strawn LLP's Federal Government Relations and Regulatory Affairs Practice Group. His career also includes more than six years on Capitol Hill, where he served as an aide to Arkansas Senators David Pryor and Dale Bumpers.
Mr. Bizzell is extremely active in promoting diversity, equity, and inclusion within the legal and corporate communities. Currently, he serves as President of the National LGBT Bar Association, the leading association for LGBTQ lawyers, judges, and other legal professionals. He has been named by London's Financial Times (2017 and 2018) and Yahoo Finance (2019) as one of the 100 worldwide OUTstanding Leading LGBT+ Corporate Executives for his work on diversity and inclusion issues. Chambers and Partners also named him the 2019 In-House LGBT+ Equality Lawyer of the Year for his dedication and commitment to LGBTQ diversity programs and his efforts to advance LGBTQ professionals in the law. He is a 2014 LCLD Fellow and is a co-founder of Altria's LGBTQ Employee Resource Group, Mosaic, where he chairs its Culture, Inclusion, and Connection Committee. Mr. Bizzell graduated with a B.A. in justice, magna cum laude, from the American University in Washington, D.C. and received a Master of Social Work with a focus in public policy from the Catholic University of America. He received his J.D., magna cum laude, from Georgetown University Law Center, where he was elected to the Order of the Coif and served as an editor for the Georgetown Law Journal. He was a member of the inaugural class of the Stanford Graduate School of Business' LGBTQ Executive Leadership Program. He is a member of the Maryland and District of Columbia bars.
Leonore (Lee) F. Carpenter (Rutgers Law School)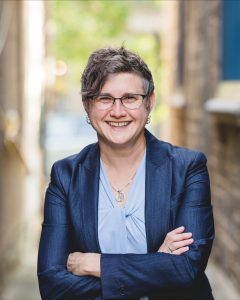 Leonore F. (Lee) Carpenter teaches Legal Analysis, Writing and Research, Sexual Orientation, Gender Identity and the Law, Professional Responsibility, Appellate Advocacy, and Introduction to Public Interest Law. Prior to joining the Rutgers Law School faculty, Professor Carpenter spent 14 years on the faculty at Temple University Beasley School of Law, where she received a University Senate Faculty Service Award. She also previously served as Legal Director at Equality Advocates Pennsylvania, a public interest agency that provided direct legal services, education, and policy reform advocacy for LGBTQ+ Pennsylvanians. In recognition of Professor Carpenter's civil rights advocacy work, she has been awarded the Philadelphia LGBTQ Bar Association's Michael Greenberg Award and the Philadelphia Bar Association's Cheryl Ingram Advocate for Justice Award, and was named one of the 2012 40 Best LGBTQ+ Attorneys Under 40.
Professor Carpenter is a 2000 graduate of Temple Law, where she received the Beth Cross Award for commitment to underserved populations. Following graduation from law school, Professor Carpenter completed a clerkship with the Honorable Harold B. Wells, III of the New Jersey Superior Court, Appellate Division.
Jessica Hernandez (Corazon Law Group, PLLC)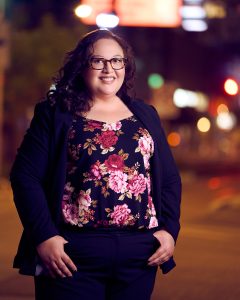 Jessica Hernandez is a litigator and criminal defense attorney with Corazon Law Group, PLLC, with nearly 20 years of legal experience. She graduated with honors from the Sandra Day O'Connor College of Law at Arizona State University. Jessica's legal experience includes two prestigious federal clerkships with judges in both the U.S. District Court and the Ninth Circuit Court of Appeals. In addition to her experience as a criminal defense attorney and civil litigator, she also worked as a prosecutor with the Yavapai County Attorney's Office. She has a passion for defending the rights of individuals and communities whose voices too often go unheard.
Angie Martell (Iglesia Martell Law Firm/Colibrí Institute for Social Justice)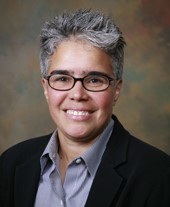 Angie Martell (they/them) is the founder and managing partner of Iglesia Martell Law Firm, PLLC in Ann Arbor, Michigan, and Founder and Executive Director of Colibri Institute of Social Justice. Angie has practiced law since 1990. Angie is licensed in Michigan, New York, Massachusetts, and the Federal District Court in Puerto Rico. Angie is the Chair of the State Bar of Michigan LGBTQ+ Section. Angie serves on the DEI Commission of the Supreme Court of the State of Michigan, the Michigan Attorney General Elder Abuse Task Force. Angie was the recipient of The Washtenaw County Bar Association's Martin Luther King "I Have a Dream" Award for their work building trust between the community and the legal system, and for tireless devotion to securing fair and equal treatment for all individuals under the law. Angie has also served as Co-Chair of Washtenaw County's LGBTQ Rights section. Angie is a past Cooperating Attorney with LAMBDA Legal Defense Education Fund, National Center For Lesbian Rights, and the ACLU Michigan LGBT Rights Section. Angie has worked extensively in the areas of civil rights, family law, LGBT issues, employee rights, business law, conscious contracts, criminal defense, mediation, and arbitration. Angie is a peacemaking circle facilitator and works extensively in the Latine/Latinx, LGBTQ+, Deaf, Immigrant, and Marginalized communities. Angie provides DEI training and is a certified Inner MBA graduate. Angie graduated with a Master of Law from Harvard Law School and a Juris Doctor from the City University of New York Law School.
Judge Larnzell Martin, Jr. (Prince George's County, Maryland Circuit Court)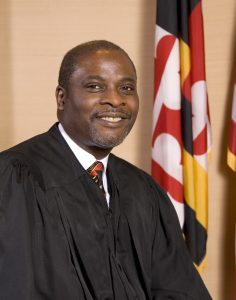 On April 30, 2016, Judge Larnzell Martin, Jr. retired as an Associate Judge of the Prince George's County, Maryland Circuit Court where he had been a member of that Court beginning in December 1990. He continues to serve as a Senior Judge for the Maryland Judiciary. Judge Martin's judicial assignments have included service as the Administrative Judge of the District Court of Maryland for Prince George's County, Chair of the Maryland Judicial Conference's Committee on Family Law, membership on the Judiciary's Technology Oversight Board and Lead Judge for the Prince George's County Model Court. December 2014 through 2017, he served as the first Chair of the Maryland Judicial Council's Court Access and Community Relations Committee. He has also served as an instructor for the Maryland Judicial Institute, now known as the Judicial College.
Prior to his May 1988 appointment to the District Court of Maryland, Judge Martin was the County Attorney for Prince George's County, the first African American to serve in that capacity for any of Maryland's counties. Judge Martin is a member of the International Association of LGBTQ+ Judges, having formerly served as Secretary. A 1972 graduate of Carleton College, he currently serves on the College's Board of Trustees and is a former member of his alma mater's Alumni Council and its Out @fter Carleton Leadership Committee. Judge Martin received his Juris Doctorate in 1975 from Georgetown University Law Center.
Judi O'Kelley (National LGBTQ+ Bar Association)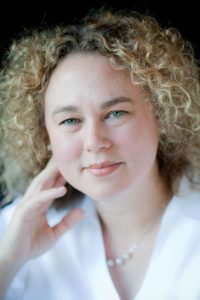 Judi joined the National LGBTQ+ Bar's team in 2017, and works on a broad range of programmatic initiatives including building the annual Lavender Law Conference program, supporting the Bar's law school affiliate program, and supporting the work of the Family Law Institute. Judi brings over twenty-five years of legal and political experience working for equality within the LGBTQ+ community. While in law school, she worked against anti-gay ballot initiatives in Oregon; after graduating and entering private practice, she moved to Georgia and worked on behalf of local and national LGBTQ+ groups as a pro bono attorney, drafting and lobbying for successful non-discrimination protections and domestic partnership benefit programs for several Georgia municipalities, including Atlanta and Athens. In 2004, she served as President and Campaign Chair for the campaign for the Athens, Georgia area in opposition to Georgia's constitutional amendment banning same-sex unions, and continued grass-roots organizing and local political work after the campaign.
Judi also was the lead plaintiff from 2004-2006 in the case of O'Kelley v. Perdue, in which Lambda Legal, the Georgia ACLU, and the law firm of Alston & Bird sought to strike down Georgia's anti-marriage amendment. Judi then spent over eleven years on the staff and in senior management of Lambda Legal in roles ranging from Southern Regional Director, to Director of Life Planning, to Deputy Director of Development, to Director of Leadership. Along the way she moved to Seattle, Washington, where she is involved with a number of local LGBTQ+ groups as the Bar's West Coast outpost.
Judi received her B.A. from Colorado College in 1990. After receiving her J.D. from the University of Oregon School of Law in 1996, she served as a law clerk for Judge James L. Oakes of the U.S. Court of Appeals for the Second Circuit and practiced appellate and employment law in Atlanta for Jones Day and two boutique law firms, before joining Lambda Legal in 2006. Judi has roots in the Washington, D.C. metro area as well as Juneau, Alaska, and is admitted to practice in DC, Alaska, and Georgia. She lives in Seattle with her spouse and twin college-age children, with whom she laughs, cooks, plays video games, and watches Star Trek.
Judge Kristin Rosi (California Department of Insurance)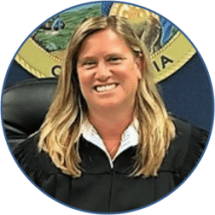 Judge Kristin L. Rosi has been on the bench since 2007 and serves as the Chief Administrative Law Judge for the California Department of Insurance. Judge Rosi is also a Mental Health Hearing Officer and Judge Pro Tem for the Alameda County Superior Court and is a Senior Adjunct Professor at Golden Gate University. Prior to taking the bench, Judge Rosi spent 12 years at the Public Employment Relations Board, where she represented the agency at the California Supreme Court and Court of Appeal.
Judge Rosi is active in a number of judicial organizations, serving as President of the International Association of LGBTQ+ Judges, and past-Chair of the National Association of Women Judges' LGBTQ Committee. Judge Rosi is also past-Chair of NAWJ's Administrative Judiciary Committee and New Member Committee. She currently chairs the American Bar Association's Judicial Division Program Committee and serves as a Commissioner on the ABA's Sexual Orientation and Gender Identity Commission. Judge Rosi also recently completed a four-year term on the National Conference of Administrative Law Judiciary's Executive Committee.
Judge Rosi is also passionate about equal access to justice. She currently serves as Chair of the California State Bar's Council on Access and Fairness, where she divides her time between expanding loan repayment options for law students and working to diversify the law school pipeline. In 2021, the California Supreme Court appointed Judge Rosi to its Blue-Ribbon Commission on the Future of the Bar Exam.
Judge Rosi holds an A.B. from Smith College in Women's Studies and Psychology, a J.D. from the University of California, Hastings College of the Law, where she was a Public Interest Scholar, and is completing her Master's in Judicial Studies from the University of Nevada, Reno.
Jamie Zug (Law Office of Jamie M. Zug)