The National LGBTQ+ Bar Association's LEAD Academy
Training LGBTQ+ and ally law students on
Legal Equality And Diversity
UPDATE:  The 2022 LEAD Academy, originally planned for Tuesday, July 26, 2022 has been postponed.  Our next LEAD Academy will take place in a virtual format during Spring 2023.  More details will be available early fall – so please be on the lookout for an email then.  If you are not already on our email list, please sign up on our homepage. We are very sorry for the disappointment and hope to see you next spring!  Feel free to contact Patrick O'Brien at patrick@lgbtqbar.org with any questions.
The LEAD Academy is designed to provide engaged LGBTQ+ and ally law students with the tools they need to create change in and through the legal profession. The LEAD Academy consists of three main components:
LGBTQ+ legal and cultural advocacy;

How to implement a commitment to LGBTQ+ equality in a legal career at a solo, small/medium, or large firm, as in-house counsel, in a government position, or in impact litigation;

Mentoring and networking with our diverse, experienced faculty of lawyers from a wide breadth of legal sectors and personal experiences.
This Academy is designed to get you up to speed with the legal framework of the LGBTQ+ movement so you are prepared to be an advocate after leaving law school – no matter what type of law you practice or where you practice law!
Build lasting connections with other students and with experienced legal professionals, gain the knowledge you need to make a difference, and prepare to lead the next generation of LGBTQ+ legal advocates!
Sample Past Faculty Members Include:
Wesley Bizzell (Altria Client Services LLC)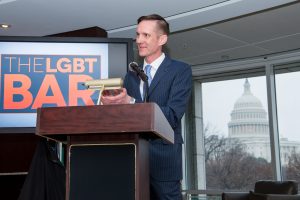 Wesley Bizzell serves as Senior Assistant General Counsel, External Affairs and Managing Director of Political Law & Ethics Programs for Altria Client Services LLC ("ALCS"). Mr. Bizzell provides in-house legal counsel on matters relating to the political, legislative, and lobbying activities of Altria Group, Inc. and its companies. Previously, Mr. Bizzell was an attorney in Winston & Strawn LLP's Federal Government Relations and Regulatory Affairs Practice Group. His career also includes more than six years on Capitol Hill, where he served as an aide to Arkansas Senators David Pryor and Dale Bumpers. Mr. Bizzell is extremely active in promoting diversity, equity, and inclusion within the legal and corporate communities. Currently, he serves as President of the National LGBT Bar Association, the leading association for LGBTQ lawyers, judges, and other legal professionals. He has been named by London's Financial Times (2017 and 2018) and Yahoo Finance (2019) as one of the 100 worldwide OUTstanding Leading LGBT+ Corporate Executives for his work on diversity and inclusion issues. Chambers and Partners also named him the 2019 In-House LGBT+ Equality Lawyer of the Year for his dedication and commitment to LGBTQ diversity programs and his efforts to advance LGBTQ professionals in the law. He is a 2014 LCLD Fellow and is a co-founder of Altria's LGBTQ Employee Resource Group, Mosaic, where he chairs its Culture, Inclusion, and Connection Committee. Mr. Bizzell graduated with a B.A. in justice, magna cum laude, from the American University in Washington, D.C. and received a Master of Social Work with a focus in public policy from the Catholic University of America. He received his J.D., magna cum laude, from Georgetown University Law Center, where he was elected to the Order of the Coif and served as an editor for the Georgetown Law Journal. He was a member of the inaugural class of the Stanford Graduate School of Business' LGBTQ Executive Leadership Program. He is a member of the Maryland and District of Columbia bars.
Leonore F. Carpenter (Temple University Beasley School of Law)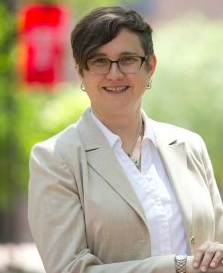 Professor Leonore (Lee) Carpenter teaches Legal Research and Writing, Sexual Orientation, Gender Identity and the Law, Appellate Advocacy, and Introduction to Public Interest Law. Her research interests are LGBT rights, public interest lawyering, and legal education. Prior to joining the Temple Law faculty on a full-time basis, Professor Carpenter served as Legal Director at Equality Advocates Pennsylvania, a public interest agency that provides direct legal services, education, and policy reform advocacy LGBT Pennsylvanians. Professor Carpenter also acted as an adjunct clinical instructor to Temple Law students in an LGBT-rights clinical course that she designed. Professor Carpenter began her employment at Equality Advocates Pennsylvania as an Equal Justice Works Fellow, working with victims of hate crime and domestic violence. Professor Carpenter is a graduate of Temple Law, where she received the Beth Cross Award for commitment to underserved populations. Following graduation from law school, Professor Carpenter completed a clerkship with the Honorable Harold B. Wells, III of the New Jersey Superior Court, Appellate Division.
Jon W. Davidson (Freedom For All Americans)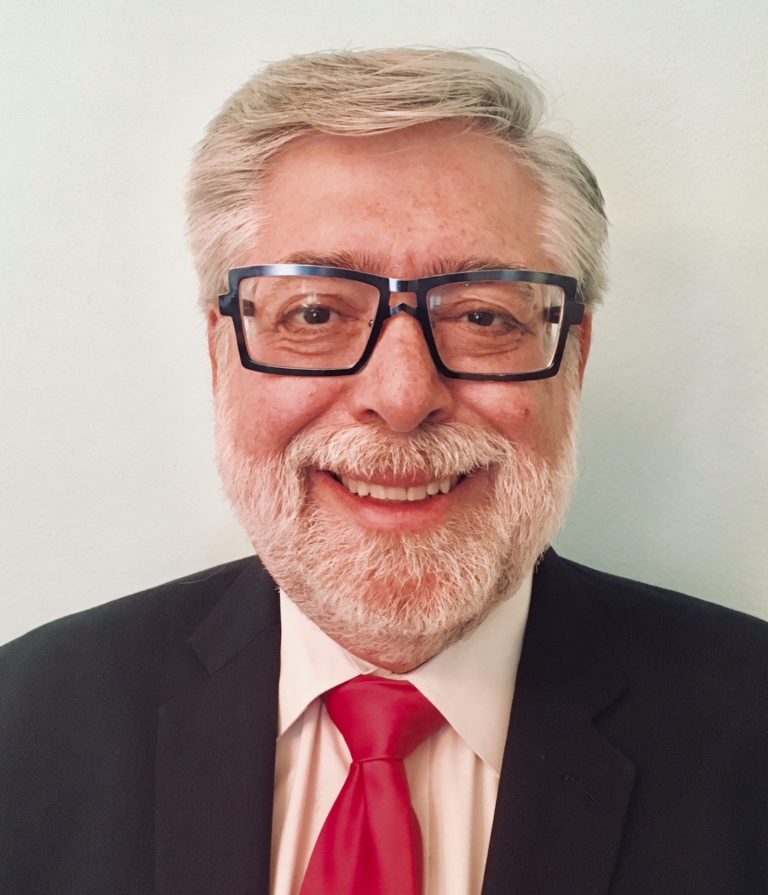 Jon W. Davidson has been one of the nation's leading lawyers fighting for LGBTQ civil rights for more than 30 years. He currently is Chief Counsel at Freedom for All Americans and Freedom for All Americans Education Fund, the national bipartisan campaign to secure full nondiscrimination protections for LGBTQ people nationwide. In that capacity, he assists LGBTQ impact litigation attorneys with strategic thinking, development of arguments and litigation strategies, editing of briefs and pleadings, and preparation for oral arguments. He also assists LGBTQ movement groups with legislative lawyering. He previously was the national Legal Director of Lambda Legal, the largest and oldest national legal organization committed to achieving full recognition of the civil rights of LGBTQ people and those living with HIV, a position he held for 12 years, and he worked there from 1995-2017. As the organization's Legal Director, he was the architect of the organization's national legal strategy and supervised its 31 attorneys and 16 policy advocates, trainers, Help Desk analysts, and legal assistants, in all six of its offices across the country. Davidson has worked on a broad range of LGBT and HIV-related legal and policy matters throughout his career, including being co-counsel in the cases that brought marriage equality to California, Nevada, Virginia and then the entire nation and that increased legal protections for employees, students, consumers, families, prisoners, and immigrants. He was honored with the National LGBT Bar Association's highest award in 2010. A graduate of Stanford University and Yale Law School, Davidson previously was a partner in the Los Angeles law firm of Irell & Manella and a senior staff attorney at the ACLU Foundation of Southern California. He also has taught courses on LGBT rights, constitutional law, youth law, and pretrial civil litigation at UCLA Law School, the USC Law Center, Loyola Law School, and the former Whittier Law School.
Judge Tara M. Flanagan (Alameda County Superior Court)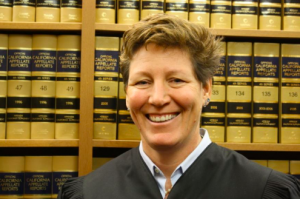 Judge Tara Flanagan joined the Alameda County Superior Court in January of 2013 after winning election in June 2012, and is now in her eighth (8th) year of service to Alameda County, California. After serving her first two years as a judge in Family Law and four years in the Criminal Law Division, she now hears Juvenile Dependency matters. Her extra-judicial duties include prior service on the board of the Alameda County Bar Association's 'Legal Access Alameda', where underserved members of the community get help accessing the justice system, and also as the President of the International Association of LGBTQ Judges. Previously, as an attorney, Judge Flanagan was a civil litigator, a Los Angeles County prosecutor and later a legal aid attorney helping families that suffered from domestic violence. As an attorney, she was a sought-out speaker about LGBTQ domestic violence. She also served on the board of directors of many D.V., LGBTQ, and women lawyers' organizations. Prior to the practice of law, Judge Flanagan was a competitive athlete. She completed her undergraduate degree while on an athletic scholarship (basketball) and later took up the sport of rugby, where she was selected to the USA Women's National Rugby Team, and played in two World Cups for the USA. Now retired from athletic competitions, Judge Flanagan enjoys long-distance bicycling, her dog, and traveling with her partner, a television director.
Jessica Hernandez (Alcock & Associates, P.C.)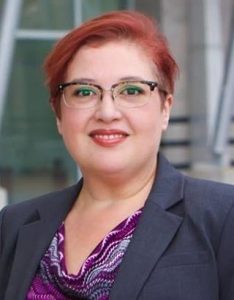 Jessica Hernandez is an attorney at Alcock & Associates, P.C. with over 18 years of legal experience, focusing on criminal defense and personal injury. Jessica is an Arizona native, originally from Superior, Arizona. She graduated with honors from the Sandra Day O'Connor College of Law at Arizona State University, in the top 10% of her class. Jessica's legal experience includes two prestigious federal judicial clerkships with judges on both the U.S. District Court and the Ninth Circuit Court of Appeals. In addition to her experience as a criminal defense attorney and civil litigator, she also worked as a prosecutor with the Yavapai County Attorney's Office. Throughout her career Jessica has handled felony and misdemeanor cases of all types. She has a passion for defending the rights of individuals and communities whose voices too often go unheard, in particular the LGBT and Latino communities.
Antonio Lee (Cook County State's Attorney's Office)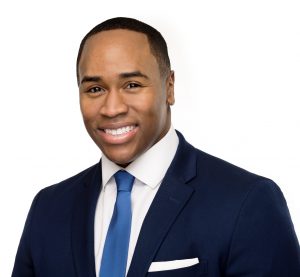 Antonio Lee is an Assistant State's Attorney in the Civil Actions Bureau of the Cook County State's Attorney's Office, where he handles all aspects of civil litigation for torts and civil rights cases in state, appellate, and federal court. Mr. Lee was selected into the prestigious U.S. Presidential Management Fellows program, where he served as Attorney Advisor for, then-Commissioner, now Chair Charlotte A. Burrows at the U.S. Equal Employment Opportunity Commission, dealing with complex employment discrimination issues on a national level.  Mr. Lee worked at the U.S. Department of Housing and Urban Development, where he investigated housing discrimination claims under Title VIII of the Civil Rights Act, Section 504 of the Rehabilitation Act of 1973, and other applicable federal statutes and regulations for fair housing. Furthering his career in civil rights, Mr. Lee also served at the U.S. Department of Justice, Community Relations Service on issues regarding community conflicts under Title X of the Civil Rights Act and the Matthew Shepard and James Byrd Jr. Hate Crimes Prevention Act. Last year, Mr. Lee received the National Bar Association's "40 Under 40: Nation's Best Advocate" Award. Mr. Lee's dedication to public service is evinced through his community involvement ranging from advocating for fathers' parental rights, to drafting Illinois policy for employment protections of people with criminal backgrounds. Mr. Lee researched and authored an article regarding the effects of solitary confinement within correctional institutions, which was published by the Seventh Circuit Bar Association's Law Journal for its October 2020 issue. Mr. Lee chairs the Cook County Bar Association's Lawyers in the Committee, where he synergized efforts to address voter protection, food insecurity, and the digital divide in education amongst children of color. Mr. Lee understands the critical need to diversify the legal profession. He mentors and tutors law students to successfully pass the Illinois Bar Exam through the Minority Legal Education Services. Mr. Lee is a licensed attorney in Georgia, Illinois, and the District of Columbia. He graduated from Ball State University and Atlanta's John Marshall Law School,
cum laude.
Jay Larry (Bracewell LLP)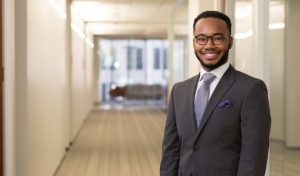 Jay Larry advises domestic and international privately- and publicly-held companies active in the energy industry with regard to mergers, acquisitions, divestitures and joint ventures. Jay has also counseled special purpose acquisition companies in connection with their acquisitions of target companies. Jay represents issuers in capital markets transactions, including private and public offerings of debt and equity securities and tender offers. He also provides guidance in connection with Exchange Act reporting and corporate governance matters, including compliance with the rules of the NYSE and NASDAQ. Jay is a member of the board of the National Trans Bar Association and interned at the Transgender Law Center in 2015. In 2018, he published "The Transgender Marriage Dilemma" with the Wisconsin Journal of Law, Gender & Society.
M. Dru Levasseur (National LGBTQ+ Bar Association)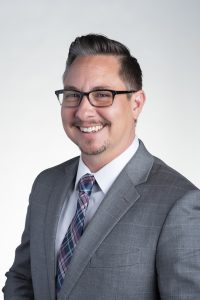 M. Dru Levasseur is the Director of Diversity, Equity, and Inclusion of the National LGBTQ+ Bar Association. In this role he works to expand the Bar's programmatic work, including
DEI Consulting Practice
, formerly Lavender Law 365®, an LGBTQ+ inclusion coaching and consulting initiative perfect for law firms, law schools, and workplaces. Previously, Dru was Senior Attorney and Transgender Rights Project Director for Lambda Legal, the oldest and largest national legal organization committed to achieving full recognition of the civil rights of LGBTQ+ people and people living with HIV. During almost a decade at Lambda Legal, Dru served as counsel in landmark transgender rights impact litigation, contributed to important amicus briefs, and advocated on behalf of transgender people nationwide. Dru was also instrumental in the creation and development of Lambda Legal's Transgender Rights Project in 2013, as well as Lambda's Trans Toolkit. Prior to joining Lambda Legal, Dru was the first staff attorney at Transgender Legal Defense & Education Fund, and before that, served as a law clerk in the Massachusetts Superior Court. In 2007, Dru co-founded the Jim Collins Foundation, a trans-led national nonprofit that funds surgeries for transgender people in need. He received his bachelor's degree from the University of Massachusetts, and his law degree from Western New England University School of Law.
Angela Lim (Viz.ai, Inc.)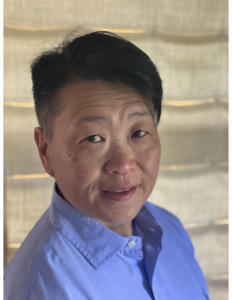 Angela G. Lim is licensed in both Texas and California. She started her legal career clerking for a Bankruptcy Judge in the Northern District of Texas in Dallas. Her experience has also included practicing in law firms as well as providing legal services as outside counsel and in-house counsel to large multi-national technology companies and small venture-backed firms. For the past ten years, she has been involved in venture-backed companies focusing on Digital Health in the Bay Area. Currently, Ms. Lim serves as Vice President of Legal and Deputy General Counsel at Viz.ai, Inc. She is a graduate of the University of Texas at Austin and of the University of Houston Law Center. She is also an At-Large Board member of NAPABA and on the board of Lambda Legal. Ms. Lim has also served on the board of the Bay Area Lawyers for Individual Freedom (BALIF) and was a member of its Governance Committee. She has held legal positions at VeriSign, Inc., PeopleSoft, Inc., Successfactors, Inc., Castlight Health, Inc., and Grand Rounds, Inc. While at Castlight, she founded the LGBTQ Employee Resource Group ("ERG") "The Family," and the "E-Quality" and "Women's Group" ERGs at Grand Rounds. While at Grand Rounds, Ms. Lim also founded the company's Mentorship Program. Ms. Lim has spoken on many panels for the American Corporate Counsel Association, NQAPIA, NAPABA, the Alameda County Bar, Lavender Law, and several Silicon Valley organizations regarding topics such as SaaS, Commercial Contracting, Diversity and Inclusion, and Asian Pacific Islander issues.
Judge Larnzell Martin, Jr. (Prince George's County, Maryland Circuit Court)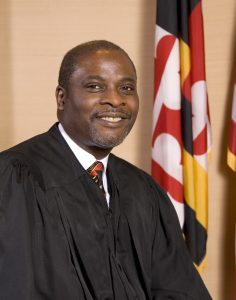 On April 30, 2016, Judge Larnzell Martin, Jr. retired as an Associate Judge of the Prince George's County, Maryland Circuit Court where he had been a member of that Court beginning in December 1990. He continues to serve as a Senior Judge for the Maryland Judiciary. Judge Martin's judicial assignments have included service as the Administrative Judge of the District Court of Maryland for Prince George's County, Chair of the Maryland Judicial Conference's Committee on Family Law, membership on the Judiciary's Technology Oversight Board and Lead Judge for the Prince George's County Model Court. December 2014 through 2017, he served as the first Chair of the Maryland Judicial Council's Court Access and Community Relations Committee. He has also served as an instructor for the Maryland Judicial Institute, now known as the Judicial College. Prior to his May 1988 appointment to the District Court of Maryland, Judge Martin was the County Attorney for Prince George's County, the first African American to serve in that capacity for any of Maryland's counties. Judge Martin is a member of the International Association of LGBTQ+ Judges, having formerly served as Secretary. A 1972 graduate of Carleton College, he currently serves on the College's Board of Trustees and is a former member of his alma mater's Alumni Council and its Out @fter Carleton Leadership Committee. Judge Martin received his Juris Doctorate in 1975 from Georgetown University Law Center.
Judi O'Kelley (National LGBTQ+ Bar Association)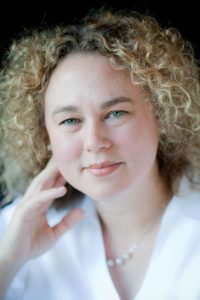 Judi joined the LGBTQ+ Bar's team in 2017, and works on a broad range of programmatic initiatives including building the Bar's law school affiliate program and supporting the work of the Family Law Institute. Judi brings over twenty years of legal and political experience working for equality within the LGBT community. While in law school, she worked against anti-gay ballot initiatives in Oregon; after graduating and entering private practice, she moved to Georgia and worked on behalf of local and national LGBT groups as a pro bono attorney, drafting and lobbying for successful non-discrimination protections and domestic partnership benefit programs for several Georgia municipalities, including Atlanta and Athens. In 2004, she served as President and Campaign Chair for the campaign for the Athens, Georgia area in opposition to Georgia's constitutional amendment banning same-sex unions, and continued grass-roots organizing and local political work after the campaign. Judi also was the lead plaintiff from 2004-2006 in the case of
O'Kelley v. Perdue,
 in which Lambda Legal, the Georgia ACLU, and the law firm of Alston & Bird sought to strike down Georgia's anti-marriage amendment. Judi then spent over eleven years on the staff and in senior management of Lambda Legal in roles ranging from Southern Regional Director, to Director of Life Planning, to Deputy Director of Development, to Director of Leadership. Along the way she moved to Seattle, Washington, where she is involved with a number of local LGBT groups as the Bar's West Coast outpost. Judi received her B.A. from the Colorado College in 1990. After receiving her J.D. from the University of Oregon School of Law in 1996, she served as a law clerk for Judge James L. Oakes of the U.S. Court of Appeals for the Second Circuit and practiced appellate and employment law in Atlanta for Jones Day and two boutique law firms, before joining Lambda Legal in 2006. Judi has roots in the Washington, D.C. metro area as well as Juneau, Alaska, and is admitted to practice in DC, Alaska, and Georgia. She lives in Seattle with her spouse and twin teenagers, with whom she laughs, cooks, plays video games, and watches Star Trek. Judi has experience speaking on a number of issues related to LGBT rights and the law and is available to speak at future events.
Alan York (Reed Smith LLP)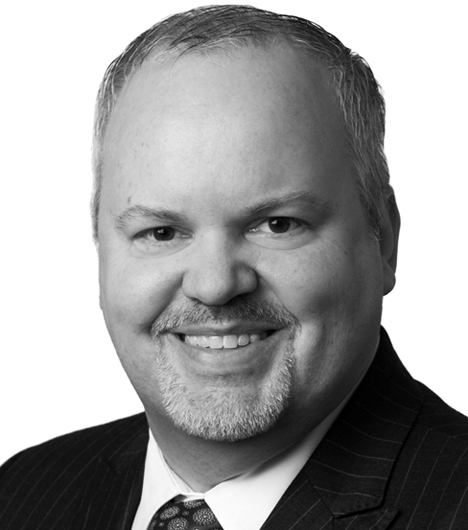 Alan York is a partner in Reed Smith's Appellate Group. Alan has been involved in appellate law since the inception of his legal career, serving from 1989 to 1990 as briefing attorney to Justice Sam Robertson on the Fourteenth Court of Appeals. Since that time, Alan has maintained an active involvement in appellate bar activities, serving as chair of the Houston Bar Association Appellate Practice Section, and as a council member of the State Bar of Texas Appellate Practice Section. He has also served as a judicial liaison between these bar sections and the judiciary, and has co-authored and co-presented numerous CLE topics with members of the appellate judiciary. Alan is also the global chair of Reed Smith's LGBT+ Business Inclusion Group, PRISM (Pride, Respect, and Inclusion Simply Matter). In that role, Alan has worked closely with organizations such as TLDEF and Lambda Legal to support their important work for our communities. Alan is board certified in civil appellate law, and provides pre-trial and trial strategy and support and error preservation, as well as appellate briefing and argument on significant civil cases. In addition to his appellate docket, Alan is actively involved in trial practice, and served as one of the lead litigation and appellate counsel for Halliburton in civil claims and investigations arising from the Deepwater Horizon blow-out in the Gulf of Mexico, one of the largest environmental litigation matters in U.S. history. Alan has been selected multiple times to the The Best Lawyers in America© list; is a six-time recipient of Thomson Reuters' Top 100 Lawyers in Houston honors; was named one of the Top 100 Lawyers in Texas in 2016, 2017 and 2018; has been selected more than 15 years to the Texas Super Lawyers list; and has been recognized nine times among H Texas Magazine's Top Lawyers in Houston. He is AV-rated "Preeminent" by Martindale-Hubbell, its highest ranking for ethics and legal ability. Alan received a J.D. from the University of Houston Law Center in 1989 and a B.B.A., summa cum laude, from the University of Houston in 1986.