The National LGBTQ+ Bar Association and Foundation offers three scholarships of $2,500 each, annually. Students must be accepted or enrolled at least half-time in an ABA-accredited law school to be eligible,* and must complete an application. 
Scholarships will be awarded to:
One incoming 1L student,
One rising 2L student,
One rising 3L or 4L (enrolled in evening or part-time program) student.
The LGBTQ+ Bar's Scholarship Committee will evaluate each of the applicants by June 1 of each calendar year; decisions will be based in significant part upon demonstrated commitment to working through the law to achieve equality for LGBTQ+ people. Funds are granted on an unrestricted basis and may be used for tuition, housing, books, transportation, living expenses, bar application/study expenses, or any other law school-related expense.
* Entering first-year students who have not yet been accepted to law school or have not yet chosen a law school by April 1, 2023 may still apply; funding will be released upon proof of registration.
How to Apply:
Applications are now open! If you have any questions or issues regarding your application, please contact Patrick O'Brien at patrick@lgbtqbar.org.  Applications will close at midnight Eastern Time on April 1, 2023.
Sabyne Pierre, 1L Recipient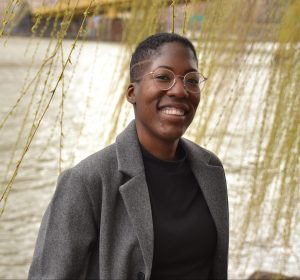 Sabyne "free" Pierre a proud native of Newark, NJ, is a spoken word artist, student of abolition, and most importantly a poet at heart. Sabyne is passionate about social change and uses spoken word poetry as a tool of empowerment. They're interested in using community organizing work in order to dream for a collective, liberated future. Their activist efforts have led them to Los Angeles, where they will be attending UCLA School of Law as an Achievement Fellow. There, they plan to participate in LGBTQ+ & housing rights and explore advocacy frameworks that are community-centered and led. When they're not organizing or performing, Sabyne enjoys planning solo trips & losing at trivia.
Tamia (Mia) Perez, 2L Recipient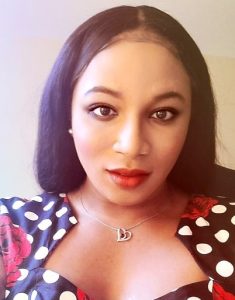 Tamia "Mia" Perez is a law student at the University of Nevada – Las Vegas, William S. Boyd School of Law. She obtained her Bachelor of Science in Clinical Psychology and Chemistry from the University of South Carolina, where she actively participated in advocacy work within the Carolina Equality Alliance, an organization with an emphasis on protecting civil liberties affecting marginalized communities.
She currently serves as the President of the Health Law Society, Director of Operations for the Black Law Students Association, and the Co-Events Director of OutLaw at her law school, where she leads several community service initiatives that provide access to healthcare and legal resources to marginalized communities who would otherwise not have access to these resources. She is also a student ambassador of Dreambuilders of America's Youth where she has consistently provided mentorship and resources to disadvantaged youth and members of the community for over a decade. She has presented as a student panelist within a workplace discrimination forum sponsored by the New York State Bar Association in addition to moderating a CLE on Gender Identity and Expression: Creating Inclusive Spaces which was also sponsored by the New York State Bar Association.
Mia is extremely passionate about advocacy and has interned at Murtha Cullina LLP, Avangrid, the Legal Aid Center of Southern Nevada and the Honorable Bill Henderson within the Eighth Judicial District Court. Further, she has led several pro bono initiatives such as the Name Change Clinic, which has helped dozens of trans and GNC individuals within the community. As a Black woman of trans experience, she has personal knowledge of issues affected the trans and GNC community such as workplace discrimination, access to healthcare, housing, and legal services. She believes that legislative initiatives, community outreach and advocacy are vital to combating social injustices that have disproportionately affected the LGBTQ community and people of color. She will sit for the New York State bar next year after graduation and has an interest in Health Law, Intellectual Property and Civil Rights.
Soren Lannes, 3L Recipient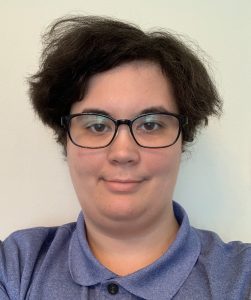 Soren grew up just outside of New Orleans, LA and moved to Hattiesburg, MS for undergraduate. After undergrad, they wanted to be a teacher. Soren's plan was to teach a couple years in a foreign country to save up money and then come back to the Southern US to teach in their own community, but after 3 years of teaching South Korea, Soren found themself burnt out and in need of a complete career change. Soren started researching options for going back to school and found energized by the idea of law school and working as a public interest lawyer. Even better, they were able to attend a law school right in their own home town of New Orleans. Now, as a rising 3L, they are looking forward to graduating and having the chance to serve the city that raised them and the most vulnerable people within it.