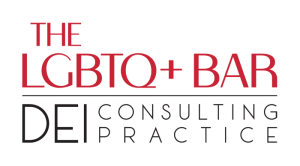 The National LGBTQ+ Bar Association's LGBTQ+ inclusion coaching and consulting program.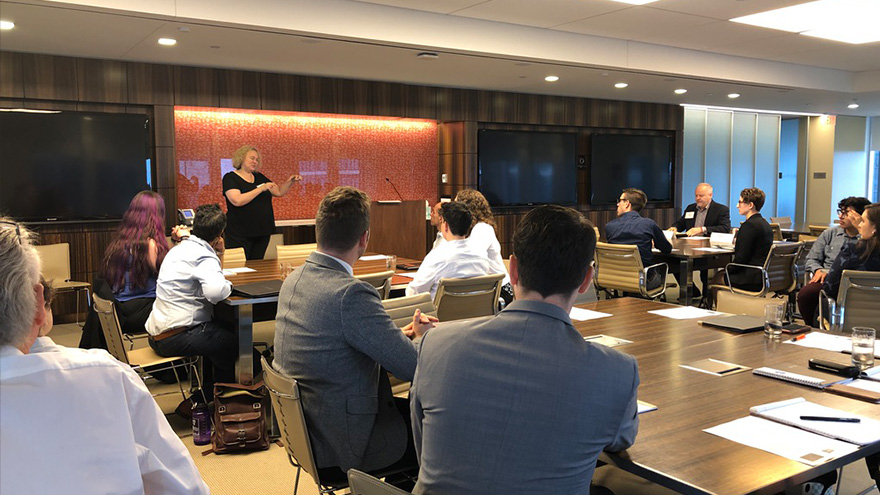 LGBTQ+ Diversity, Equity & Inclusion Consulting for Decisionmakers
Diversity is not only good for business, but it is the right thing to do. Clients are increasingly demanding more and more evidence of more meaningful LGBTQ+ inclusion efforts. Change cannot happen without the buy-in from leadership.
Our comprehensive approach to assessing workplace culture engages those in positions of power to affect the most institutional change. We make the business case for LGBTQ+ inclusion to leadership and offer hands-on technical assistance for DEI professionals, human resources, management, and other decisionmakers to ensure that your law firm has the most up-to-date and innovative LGBTQ+ policies and practices. We work in consultation with existing LGBTQ+ internal leadership, such as employee resource groups and affinity groups, to leverage support for and retain employees, attract new talent, and empower LGBTQ+ employees and allies to address the unique challenges faced by employees in your law firm. Our programming is designed to provide a deeper dive into LGBTQ+ inclusion in the workplace and to meet the specific needs of your law firm. We are here to help you ensure that your law firm is a champion of LGBTQ+ inclusion.
LGBTQ+ Training for Lawyers & Staff
Every lawyer and every staff member in your firm needs valuable tools for respectful and appropriate interaction with LGBTQ+ colleagues and clients.
DEI Consulting Practice offers customized packages covering LGBTQ+ competency and best practices for the workplace for the audience(s) of your choosing — lawyers, general staff, human resources, diversity professionals, and management. We provide a deep-dive on the unique challenges that LGBTQ+ people face in legal workplaces, such as trans and nonbinary workplace best practices (moving well beyond language and pronouns and into true understanding and inclusion), interrupting implicit bias, Self-ID, ensuring parity in benefits, and other cutting-edge trends related to LGBTQ+ workplace inclusion. We can help you with strategies to ensure your firm is attracting and retaining the best talent.
Our program includes training and consulting on topics including:
The Case for LGBTQ+ Inclusion in the Legal Workplace

Experiences of LGBTQ+ Lawyers and Legal Professionals in the Field

LGBTQ+ Competency for Legal Professionals by Legal Professionals

Interrupting Bias

Trans and Nonbinary Workplace Best Practices

LGBTQ+ Self-ID

Parity in Benefits for LGBTQ+ Employees

Recruiting and Retaining LGBTQ+ Legal Professionals

Legal Updates and Cutting-Edge

Trends Related to LGBTQ+ Workplace Issues
Our program for lawyers can include an optional ethics CLE component. We can also include a formal talk (usually conducted the evening prior to team training sessions, in conjunction with a reception) on cutting-edge LGBTQ+ issues for your full firm community, select clients, or your LGBTQ+ affinity group.
Interested in learning more about DEI Consulting Practice?
Contact us today to learn how DEI Consulting Practice will be customized for your law firm, company, or law school. We'll work with you to achieve the type of culture change necessary for LGBTQ+ inclusion.